After Un Fils (A Son) screened at the 19th Brussels Mediterranean Film Festival in December 2019, director/writer Mehdi M. Barsaoui stated that he tried to describe "the cultural impact that religion can have on our daily life and on the situation of women." Barsaoui was determined to "make a film about the emancipation of women and men," as well as discuss important issues within modern Arab society.
Barsaoui's tense and heartbreaking feature film debut is specifically set in late 2011, just after the Jasmine Revolution—a month of civil resistance and street demonstrations that ousted president Zine El Abidine Ben Ali, and sparked the Arab Spring. At that time, Tunisia was in crisis and neighboring Libya suffocated under Muammar Gaddafi's dictatorship. Un Fils cleverly and carefully critiques Tunisia's patriarchal system, as well as its medical laws, by placing viewers firmly in the heart of one family's horrifying ordeal.
From Joy To Tragedy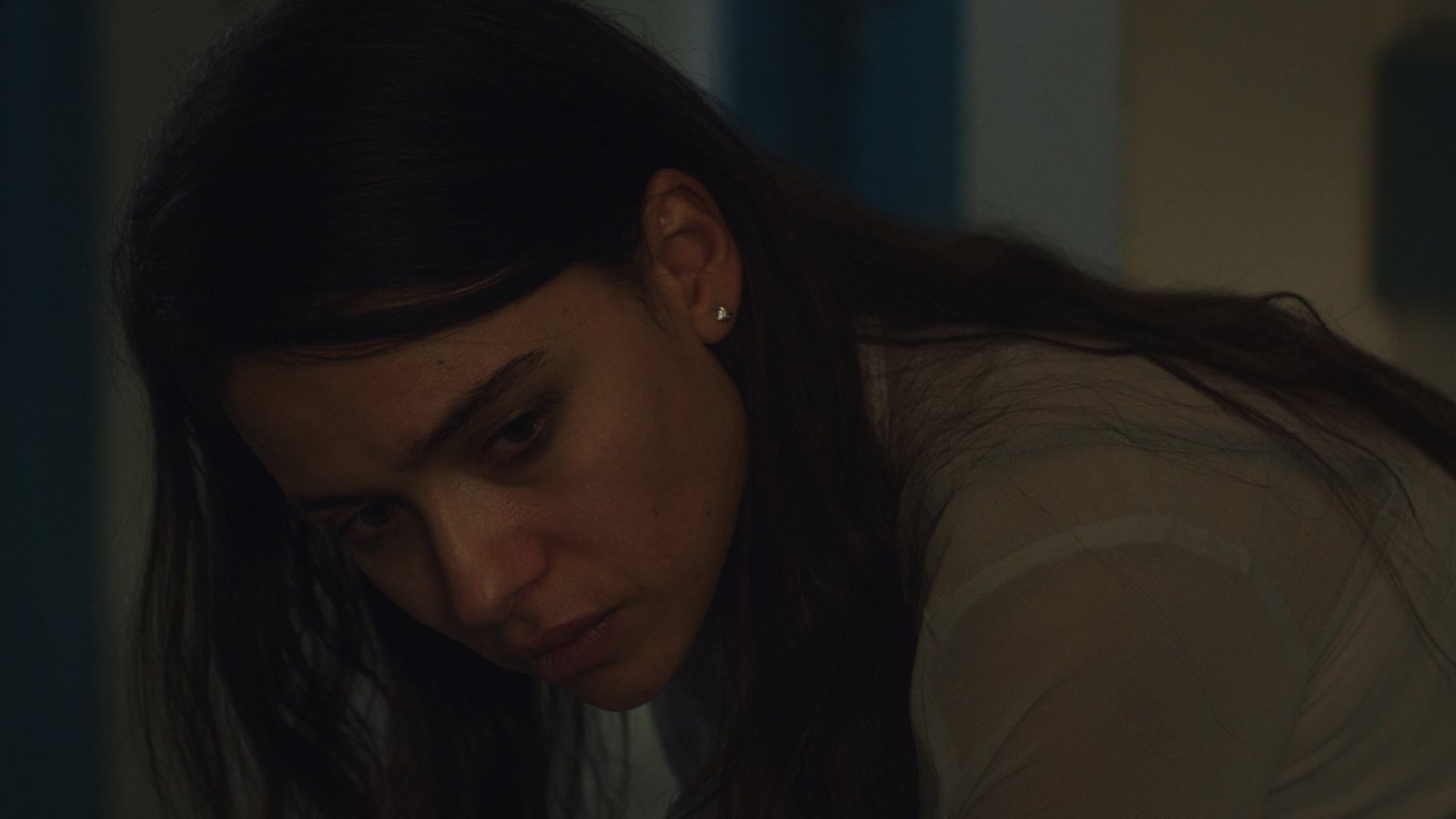 Wealthy Tunisian couple Fares Ben Youssef (Sami Bouajila) and his wife Meriem (Najla Ben Abdallah) are traveling back from a picnic in Tataouine (a small city in Southern Tunisia) with their 11-year-old son Aziz (Youssef Khemiri). The family's joyous day ends in tragedy when a stray bullet from militant gunfire strikes Aziz. In critical condition, Aziz desperately needs a liver donation—but a simple DNA test crumbles the family unit when Fares discovers he is not Aziz's biological father. Aziz is too critical to be moved to Tunis. He's had 80% of his liver removed and, sadly, Meriem's blood type isn't a match either. The desperate couple's options are dwindling. Fares fumes, while Meriem must face her past and confront the possibility of losing both husband and child.
Known for Days of Glory and Omar Killed Me, Tunisian-French actor Sami Bouajila spearheads the film as Fares. Bouajila gives a remarkable, intense performance that navigates delicate questions about parenthood, ego, and masculinity. Upon learning the news of his wife's betrayal, Fares begins to bubble beneath the surface and, as a result, can do nothing to save his child. Najla Ben Abdallah performs equally well as Meriem, but she has the quieter of the two roles. Pain and anguish overwhelm her face, and she never quite finds the words to explain her actions to her husband. As Fares explodes and ventures out into the desert raging, Meriem stays confined to the hospital as her own personal punishment, her inner turmoil twisting up like a knot in her stomach. For Meriem it is a further punishment, another question left unanswered: will her husband return? Will her son die? Will her marriage survive?
Patriarchal Constraints
Amid this turmoil, Un Fils introduces the kind and compassionate Dr. Dhaoui (Noomen Hamda) to highlight Tunisia's patriarchal society. Tunisian medical laws forbid organ donation outside the direct family circle, and the biological father is Aziz's last hope. Dr. Dhaoui is the one who urges Meriem to tell Fares that he is not Aziz's father, and emphasizes that doing so is her duty as his wife. Dhaoui frequently asks Meriem inappropriate questions about her past, and reiterates that Meriem cannot make any medical decisions on her own unless Aziz's legal male guardian is present. Barsaoui consciously doesn't paint Meriem as a villain, and her frustration as a woman in an Arab country adds great sympathy to her state as a grieving mother.
For all his outward kindness, Dhaoui cannot provide much hope as the organ donation list grows longer and Aziz's health rapidly declines. He explains to Fares and Meriem, "organ donation isn't in our culture—we're behind in that matter, and religion doesn't help." Fares, desperate, offers to pay to move Aziz higher up the list—to no avail.
Heartfelt, Powerful Performances
As Aziz's situation continues to deteriorate, Fares exposes his aggressive side. In one scene discussing Meriem's affair, he blurts out, "did you have many?" Hissing in her face, he adds, "at least I had the guts to tell you." Barsaoui's script doesn't elaborate further but, in one line, he has laid bare an entire relationship—a stark contrast to the picture of happiness from just hours before.
When Fares ventures outside the hospital to process the increasingly dire situation, a mysterious stranger offers him a glimmer of hope. A Fils takes Fares further into the desert to get organs in grim, illegal ways—highlighting Tunisia's failing medical system. The film implies that these organs come from people dying in the Libyan Civil War, but reality is even more horrifying as Fares soon discovers. The latter half of the film could easily fall into soap opera territory but, with Barsaoui's sensitive direction and Bouajila's heartfelt performance, it remains a powerful and essential part of the narrative.
Un Fils is exceptionally quiet, with music used sparingly. Especially within the hospital, this compellingly emphasizes the couple's agony of waiting for the unknown. As Aziz's situation worsens, cinematographer Antoine Héberlé fills the frames with grays and soulless blues. These colors accentuate Fares and Meriem's isolation, confining them to spaces of individual grief. One of the film's most powerful scenes is when Fares returns to their hotel room covered in his son's blood—a room previously unaware of the horrors that would befall them. The hotel room serves as a painful reminder of the family they would have been if only they'd taken a different road.
Barsaoui is not afraid of tackling taboo subject matters, such as organ donation and adultery, without being overtly political. Tunisia, a Muslim country, believes the integrity of the body is essential, so organ donation within the country remains widely controversial. Barsaoui's greatest achievement in Un Fils is exploring a complex family dynamic and the disintegration of a marriage—while skillfully weaving politics throughout this delicate yet progressive drama.
•  •  •
---
Un Fils—Tunisia, France, Lebanon, Qatar. Dialog in French and Arabic. Directed by Mehdi M. Barsaoui. Running time 1 hr 35 min. First released August 31, 2019 at the Venice Film Festival. Starring Sami Bouajila, Najla Ben Abdallah, Youssef Khemiri, Noomen Hamda, Slah Msadek.
Un Fils screened at the 2020 International Film Festival Rotterdam.