Though South Korean espionage thriller The Spy Gone North is set in the 1990s, it barely feels dated.
Based on the true story of a South Korean spy who infiltrates North Korea, the film expertly captures 2018's zeitgeist through its focus on North-South Korea relations, riding atop a wave of renewed interest in the wake of the recent inter-Korean and US-DPRK summits. Furthermore, the movie depicts treasonous collusion to influence a South Korean election—something that may feel all too real to not only South Korean citizens, but also American audiences.
Combined with thoughtful storytelling, this high degree of relevance makes The Spy Gone North one of this year's most standout spy films worldwide.
Black Venus on the Rocks
Veteran actor Hwang Jung-min plays the film's titular character, a South Korean spy codenamed "Black Venus" (given name Park Seok-young) who's tasked with infiltrating North Korea to learn about its budding nuclear program. Rather than surfing onto a fortified beach a la Die Another Day, Black Venus convinces North Korea to invite him instead.
Posing as an amoral, greedy businessman, Black Venus sets up shop in Beijing and attracts the attention of Ri Myung-woon,  an official directing North Korea's foreign exchange operations. Black Venus successfully pitches Ri a lucrative deal in which South Korean companies pay to shoot commercials within North Korea, giving him an excuse to "scout" for locations in the country and even meet Kim Jong-il (note: The Spy Gone North is the only South Korean movie I've ever seen that portrays Kim's face and voice).
To those unfamiliar with North Korea, this might sound preposterous. After all, isn't the country supposed to be devoutly communist and completely sealed from the outside world?
In reality, North Korea is rather pragmatic.  North Korea has always sought foreign currency to fund its leadership's lifestyle and military ambitions (notably nuclear weapons)—especially during the 1990s (amidst massive famine). That's why North Korea welcomes tourists, and has even made animations for European media companies. Therefore, The Spy Gone North's premise is arguably far more realistic than armed operatives surfing onto a North Korean beach.
Spycraft Over Explosions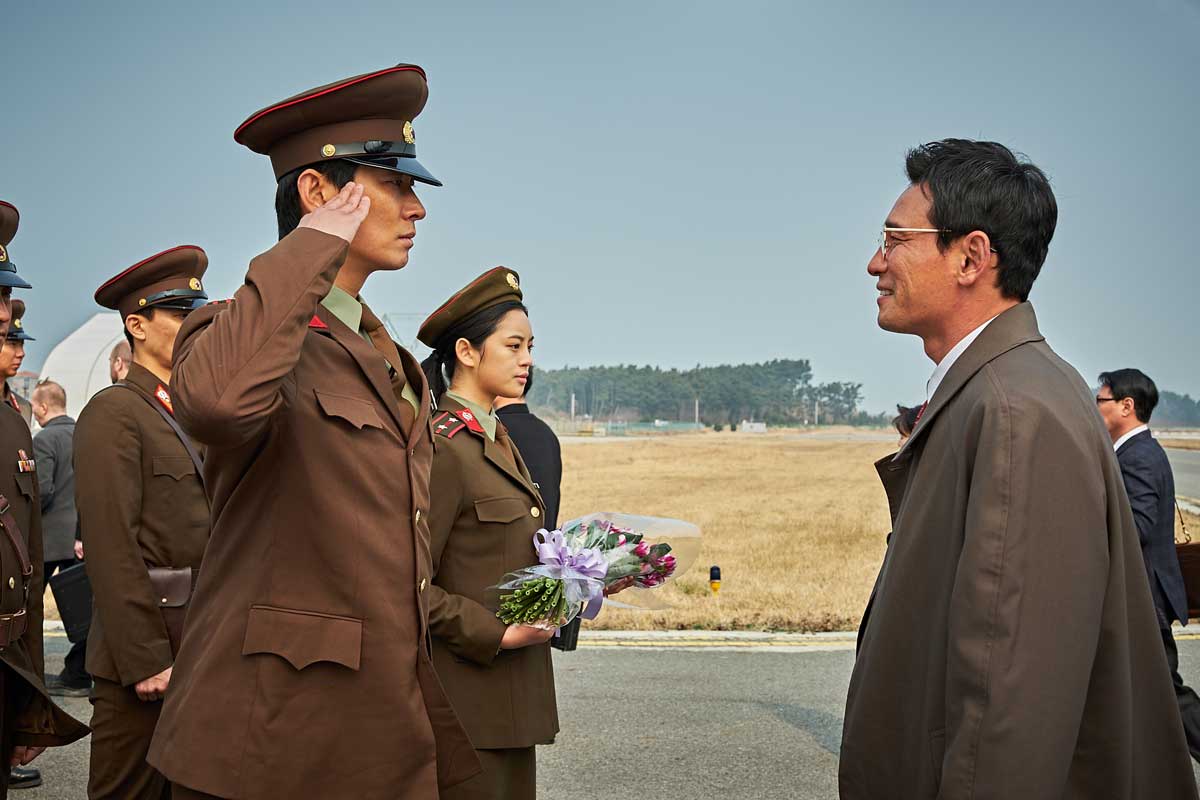 Realism is The Spy Gone North's biggest selling point. In fact, the film is based on the story of an actual South Korean spy codenamed Black Venus who engaged with North Koreans in the 1990s. As a result, the movie's director Yoon Jong-bin steered clear of the sensationalism that oftentimes pervades spy flicks.
While this means The Spy Gone North has no gun battles or car chases, it doesn't mean the film lacks excitement. What the movie lacks in bullets and explosions, it more than makes up for with exceptional acting (in no small part due to Hwang's swagger as a textbook "greedy capitalist"), plot twists, and dramatic tension. "Shoot 'em up" style spy movies often use action to artificially inflate the stakes of the espionage game; The Spy Gone North requires no such pageantry. In the movie, the stakes feel real—because they are.
Real Political Stakes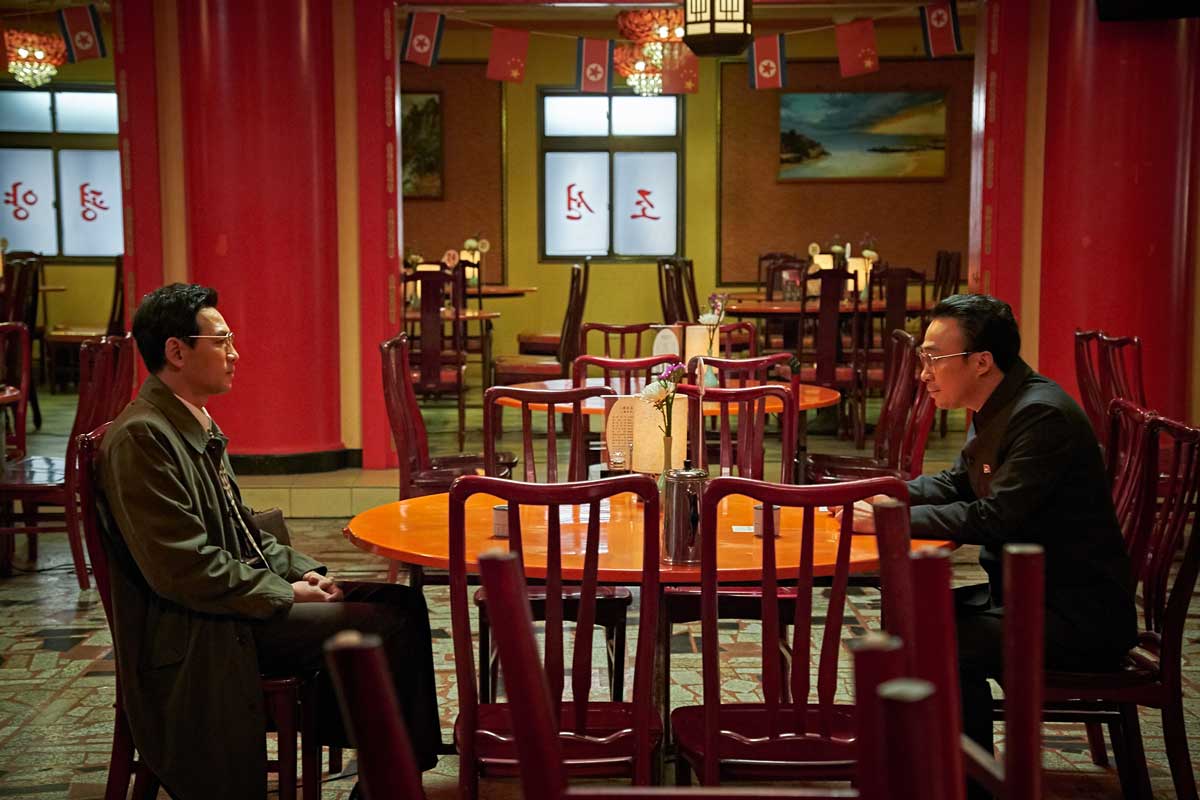 In this sense, The Spy Gone North feels thematically closer to recent political dramas like A Taxi Driver and 1987: When the Day Comes — both of which are based on actual historical moments that have become rallying points for South Korea's liberals (who support better relations with the north) and annoyances to its conservatives (who take a hard-line stance to Pyongyang).
While The Spy Gone North doesn't document a singular historical moment, it straddles a similar political dichotomy. Amidst its dramatic depiction of spycraft lies a poignant argument in favor of better relations between North and South Korea, and thinly veiled contempt at those who stand in the way.
Without giving too much away—Black Venus starts off as an unquestioning operative in Korea's conservative-minded intelligence agency, but eventually realizes his superiors might not have Korea's best interests in mind and becomes truly invested in building better ties with the North. One intriguing detail is how Hwang Jung-min plays the character using an accent from South Korea's Gyeongsang region, known to this day as a conservative stronghold. Perhaps there's a subtle message for Korean audiences: "even an intelligence officer from Gyeongsang can support inter-Korean reconciliation, why can't you?"
In a way, Black Venus feels like a Korean version of the sympathetic Stasi officer from Germany's Oscar-winning The Lives of Others—a cinematically compelling character who questions draconian higher-ups in the name of the greater good. Fortunately for The Spy Gone North, the "greater good" of peace on the Korean peninsula is a rather timely topic.
C for Collusion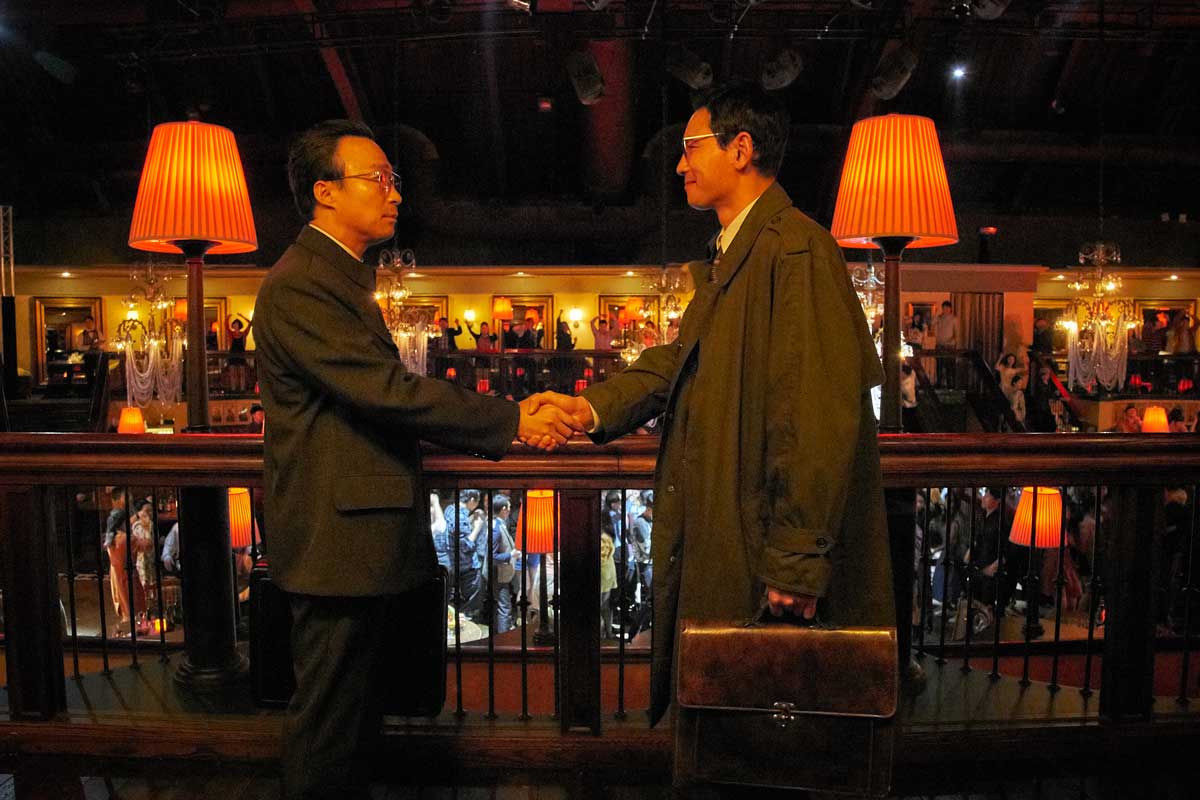 The Spy Gone North doesn't stop there though. Much of the movie takes place around 1997, when liberal candidate Kim Dae-Jung won South Korea's presidency against fierce opposition from conservatives. The film depicts how Black Venus' boss and other conservative officials collude with North Korea to thwart Kim's chances; they offer Pyongyang $4 million USD to spark conflict along the DMZ and scare the electorate into voting conservative.
This might seem intentionally manufactured for a spy movie, but it's not. We only know about the real-life Black Venus' story because his identity — Park Chae-seo (박채서) — was leaked in 1998 in response to reports describing something called "Operation North Wind" . In "North Wind", congressmen and the director of South Korea's intelligence service sought Pyongyang's help in discrediting Kim Dae-jung in exchange for payments.
Conservatives allegedly leaked Park Chae-seo's name as revenge for him providing North Korea with information that convinced them not to help smear Kim. Park became an unintentional cause célèbre for South Korean liberals, and his fortunes mirrored the country's political landscape. As The Spy Gone North mentions in end cards, a conservative administration charged the real-life Park Chae-seo with espionage in 2010.
Now that South Korea's liberals are back in power, The Spy Gone North offers Park a sense of redemption, and reminds audiences about the real and lingering threat of conservative overreach. Just last year, South Korea's spy agency officially admitted that they deployed cyber capabilities to tilt public opinion in favor of conservative candidate Park Geun-hye during 2012's presidential election. Perhaps in the US, such reminders of collusion and public opinion manipulation might strike a chord as well.
Glory in Authenticity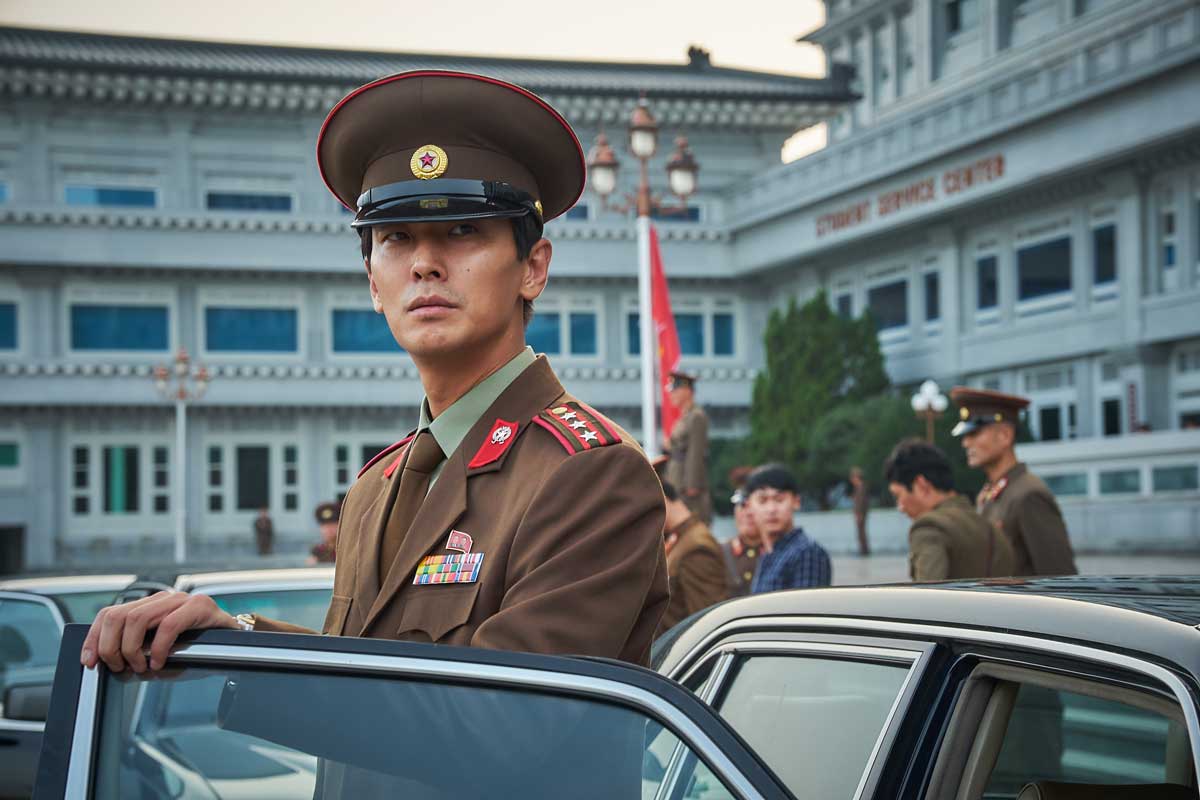 Supplementing a refreshingly authentic narrative with compelling characters who deal with very real stakes, The Spy Gone North will please anyone who enjoys thrillers with an enlightening and dramatic flair. You don't need to know much about Korean politics to enjoy the film; you only need an appreciation for political tension in general.
For those who are interested in Korean politics, The Spy Gone North is probably the best movie that's come out on the topic so far this year. Though China specialists may be disappointed by how Beijing's Wangfujing somehow looks like a Taiwanese night market (the "1990s Beijing" scenes were shot in Taipei), the film authentically depicts many aspects of inter-Korean relations. From referencing a Samsung ad that pop star Lee Hyori did with a North Korean singer, to scenes set in a convincingly depicted Pyongyang, The Spy Gone North avoids much of the usual sensationalism that comes with media about North Korea.
There's something in The Spy Gone North for everyone, Korean or not. It's rare a movie is topical, authentic, and also entertaining—and The Spy Gone North checks all three boxes.
---
The Spy Gone North (Korean: 공작) — South Korea. Dialog in Korean. Directed by Yoon Jong-bin. First released August 2018. Running time 2 hr 20min. Starring Hwang Jung-min, Lee Sung-min, Cho Jin-woong, and Ju Ji-hoon.
The Spy Gone North will release across multiple US cities starting August 17, 2018. Click here for more information.