With COVID-19 still simmering amidst low vaccination rates, South Korea's cinematic landscape has remained rather anemic during the first half of 2021. Few movies have chosen to release during this period; those that did saw dismal box office performances. One of the more notable K-movie releases in the past few months has been Recalled—a suspenseful but otherwise undemanding mystery thriller starring popular actress Seo Ye-ji, best known for her performances in various K-dramas like It's Okay to Not Be Okay.
In Recalled, Seo plays a woman named Soo-jin who wakes up one day and learns that she's lost her memory. Her doting husband Ji-hoon takes her home—but things are not as they seem. Soo-jin begins to experience hallucinations that she feels portend future murderous events; meanwhile, Ji-hoon seems to harbor secrets beneath his initially caring exterior.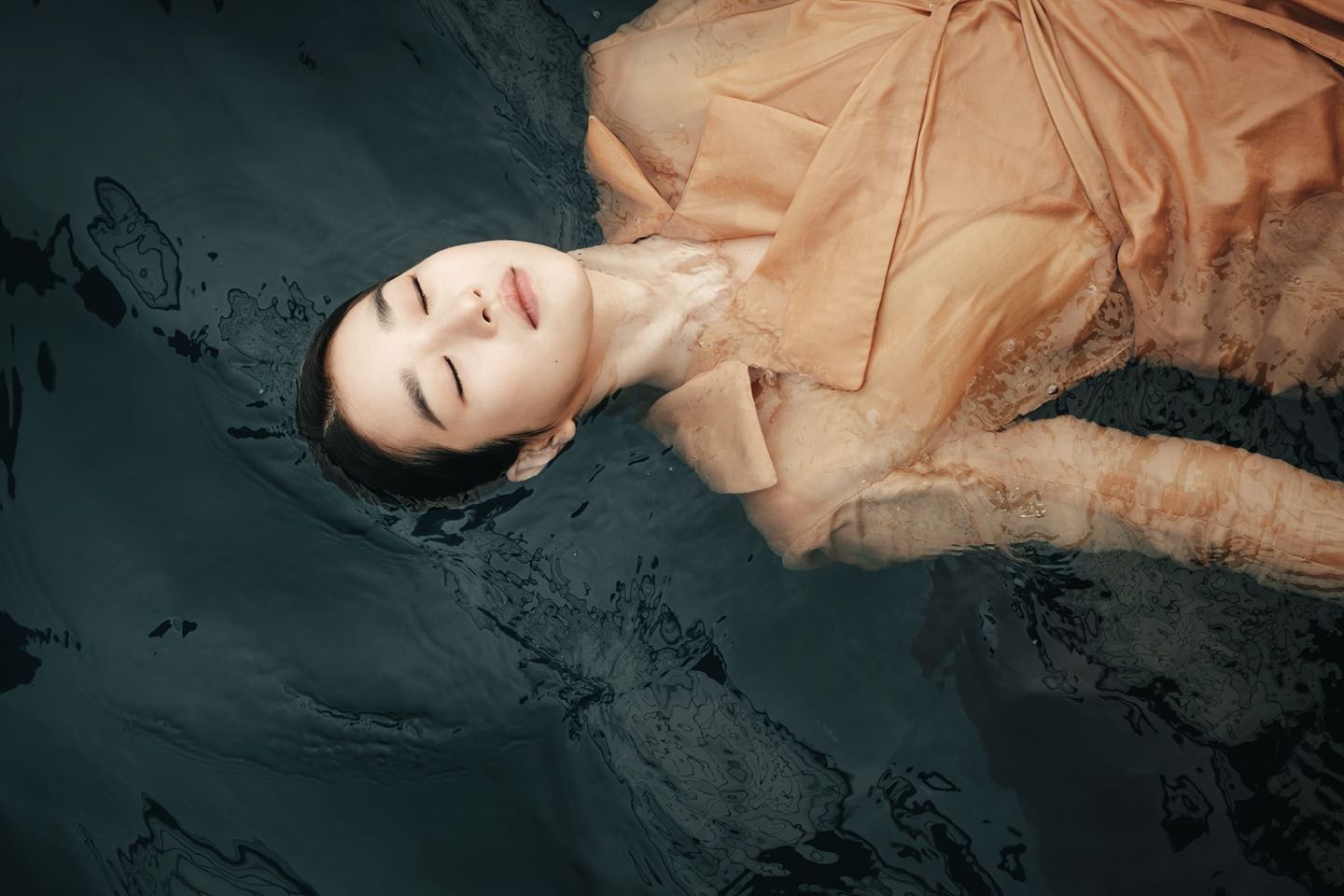 It's difficult to describe the plot beyond these vague generalities because doing so might spoil crucial components of Recalled. This speaks to Recalled's high degree of suspense. The movie contains multiple layers of mystery that get stripped back at opportune moments; each peel of the figurative narrative onion generates a plot twist that keeps the movie's momentum strong for its entire runtime. For those who enjoy frightening fare, Soo-jin's hallucinations also inject an aura of horror into the film–though to what extent the supernatural is actually at play becomes  another one of Recall's intriguing mysteries. Even if you've watched a lot of mystery thriller K-movies (ex. The Call), you probably won't be able to predict how Recall ends.
Recalled makes all of this intrigue highly accessible. You can watch it while absent-mindedly slurping shin ramyun, and still receive most of its intended entertainment value. The film achieves this status mostly by constructing its narrative using tropes familiar to most K-drama viewers: memory loss, husband-wife dynamics, and so forth. Though Recalled reconstitutes those tropes in a novel way, they're still simple ingredients that the average viewer can digest with as little intellectual effort as it takes to enjoy the average romance K-drama.
This can be a blessing or a curse, depending on the moviegoer. Individuals who watch films primarily to escape or turn off their brains will love Recalled. Those who want some enlightenment, or an intellectual challenge, will find that Recalled doesn't cater to their needs, and never intended to. Contrary to most Korean movies that we prefer to review on Cinema Escapist, Recalled has absolutely no philosophizing nor sociopolitical context. While the plot is suspenseful, it's not paradigm-shifting either, given its base composition of recognizable tropes. The film evokes a limited promotion menu item from McDonald's—tasty and special in the moment, but ultimately still part of a generic McDonald's formula.
Alas, not every K-movie needs to be the cinematic equivalent to highfalutin haute cuisine; sometimes, McDonald's makes for a fantastic meal. Recalled is an adequate use of 1 hour and 39 minutes of your life. It's unfussy, reliable, and pair-able with a super-sized helping of fries. Munch on those fries, dip them in your preferred sauce, and watch Recalled's plot twists unfold between bites—you'll still be entertained.
•  •  •
---
Recalled (Korean: 내일의 기억)—South Korea. Dialog in Korean. Directed by Seo Yoo-min. First released April 21, 2021. Running time 1hr 39min. Starring Seo Ye-ji, Kim Kang-woo, Yeom Hye-ran. 
Recalled screened in Taiwanese theaters (Mandarin title: 迴憶) starting April 29 2021, and South Korean theaters starting April 21, 2021. Further theatrical and streaming release plans are still pending.