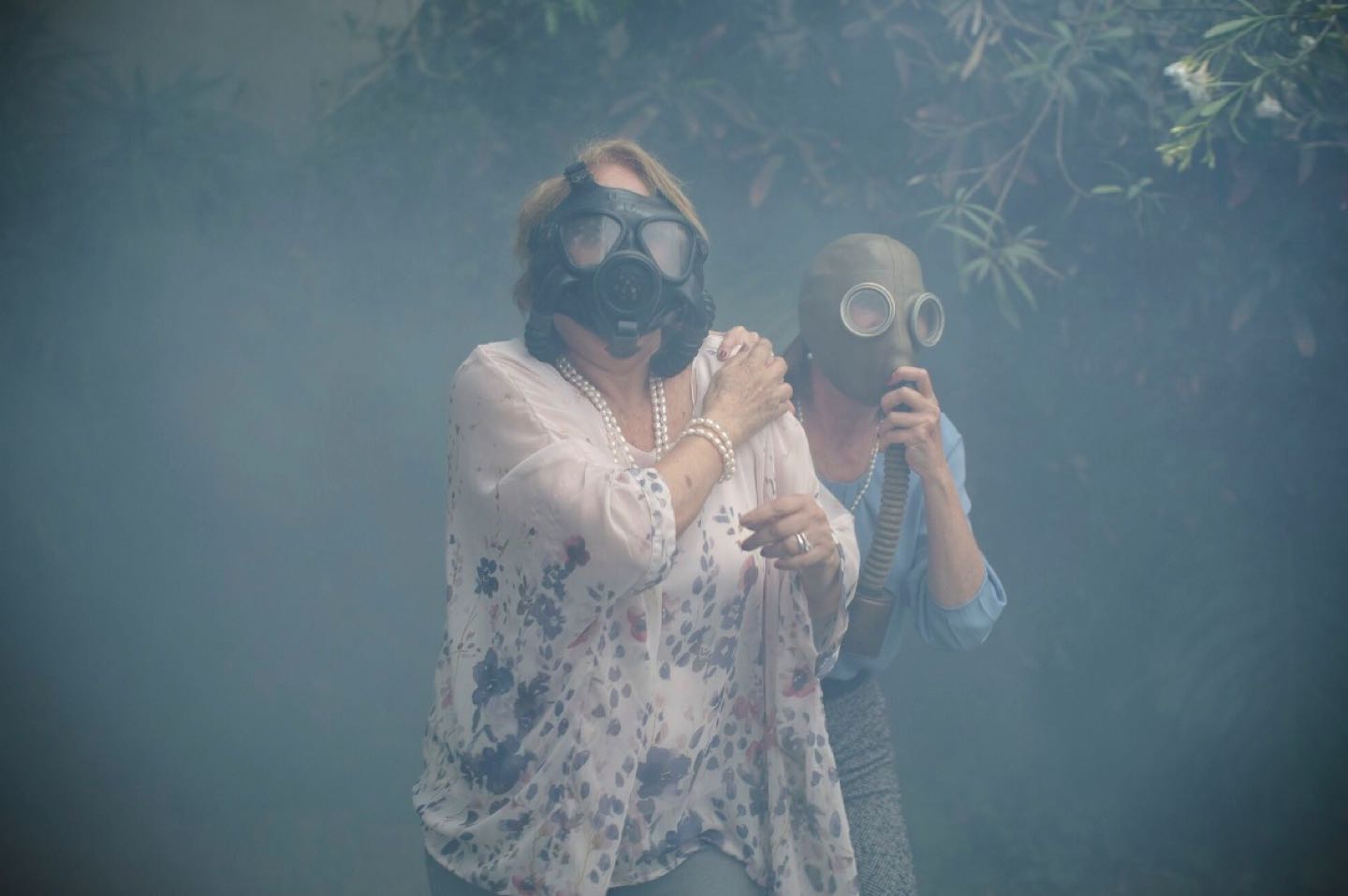 The personal reveals the political. Economics and culture shape the way we relate to one another, and social relationships reflect structural hierarchies. This reality is what Peruvian filmmaker Javier Fuentes-León explores in his newest film, Las Mejores Familias, a comedy of errors centered on two wealthy families and the secrets they keep.
Telenovela Tropes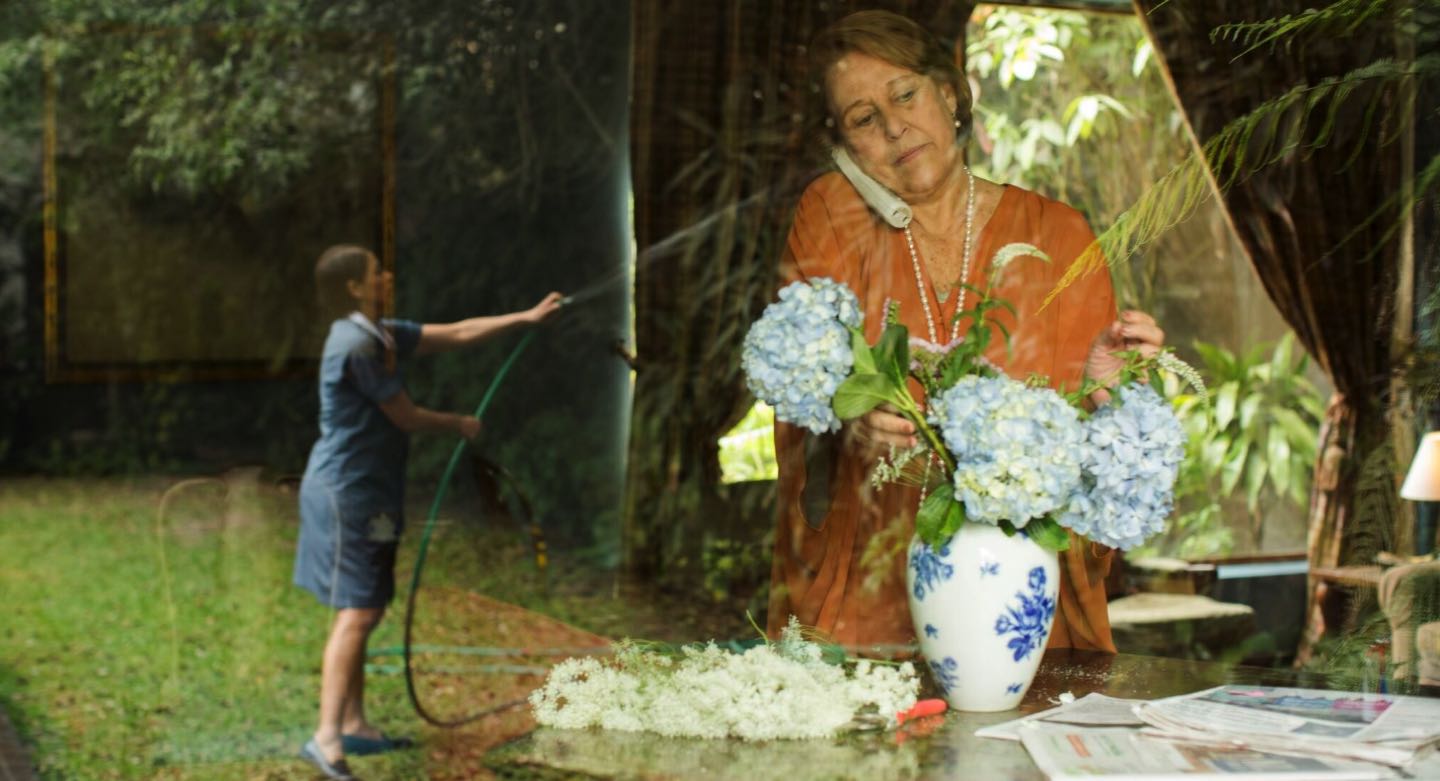 The film begins by introducing Luzmila (Tatiana Astengo) and Peta (Gabriela Velásquez), two sisters who work as housemaids for two wealthy families in the affluent district of San Isidro in Lima, Peru. These two families are dominated by their matriarchal heads – Señoras Carmen (Gracia Olayo) and Alicia (Grapa Paoloa). As next-door neighbors, Carmen and Alicia are both best friends and social rivals.
Together, they are planning a big dinner party and family reunion to celebrate the return of Alicia's son Andres (César Ritter) from Spain and the introduction of his new girlfriend, a young woman named Merche (Jely Reátegui). Once Andres and Merche arrive, tensions rise and long-buried secrets begin to emerge, blurring socio-economic boundaries and shaking the hierarchical foundations of these two families to their very core.
The set-up for the film and the subsequent drama that unfolds feels reminiscent of a telenovela, serialized soap operas that are extremely popular throughout Latin America. While the melodrama threatens to dominate the film at certain moments, Fuentes-León appears self-aware in his use of these dramatic tropes — during the opening credits, we see Peta's daughter watching a Peruvian telenovela with her grandmother. Peta and Luzmila ask them not to watch it, saying "it's full of lies."
This foreshadows all of the secrets and lies that will unfold throughout the film. Fuentes-León is parodying the drama of Peruvian soap operas for comedic effect, but he is also using them as a structure to comment on issues of prejudice, inequality, and social stratification.
Comedy and Social Inequality
In utilizing black comedy for social critique, Fuentes-León builds on a long-standing cinematic tradition. From recent Oscars Best Picture winner Parasite to Luis Buñuel's Viridiana, which screened at the Vancouver Latin American Film Festival along with Las Mejores Familias, filmmakers have frequently used hierarchies within and between families as a lens through which to explore social and class issues.
In speaking with Variety, Fuentes-León explains his goal in making Las Mejores Familias, saying "[I] wanted to make a film that would be a mirror in which to reflect what separates us, but also what unifies us. And what better tool than humor to invite us to face our social faults."
The social fault Fuentes-León refers to is the extreme social fragmentation in Peru, a trend that feels familiar to many countries across the globe. One key factor in this social fragmentation is income inequality and social stratification.
According to a 2012 report, the richest 20% of the population in Peru earn nearly half of the country's income, over 10 times more than the poorest 20%. Though income inequality in Peru has decreased over the last several decades on a national level, a recent study concluded that this trend has slowed down since 2012 and that inequality between regions has actually increased. A 2019 Atlantic article explained how concrete walls are being built in Lima as a physical means of separating the rich from the poor.
In Las Mejores Familias, this inequality and separation is introduced from the opening credits, as the life of the wealthy aristocrats is juxtaposed with the poor homes of their housemaids. The internal social tension is reflected in external instability, something that has become all too familiar to Peru in recent years, as the dinner party coincides with two protest marches in the city.
These hierarchies are deeply embedded in how the wealthy view the poor. At one point, Señoras Carmen and Alicia talk to their servants about how booze does terrible things to the poor and condemn the protestors by saying how "they should be working instead of protesting, asking for so many rights." When one of the servants comments that today is Sunday, Alicia responds "Well, if you want to get ahead, you have to work Sundays too. Today is Sunday, right? And you are working."
This exchange demonstrates a clear lack of self-awareness among the rich characters, combined with a lack of empathy for the poor and a strong belief in meritocracy. Rather than acknowledging systemic factors of privilege and oppression, Carmen and Alicia believe the poor are poor because they are lazy, immoral, and deserve to be poor. Cultural values are reflected in the character's beliefs.
A Progressive Filmmaker
Beliefs and opinions are another key aspect of the social fragmentation in Peru. In Las Mejores Familias, we see the clash between the traditional prejudices of Latin American culture with liberal values.
Fuentes-León has always been a progressive filmmaker. He is one of the only Peruvian filmmakers to include gay characters in his movies, as Peruvian culture is seen as generally hostile to LGBTQ+ people. In fact, Las Mejores Familias and his award-winning 2010 film Contracorriente are some of the only Peruvian films to feature any LGBTQ+ characters in main roles.
Beyond socioeconomic inequality and LBTQ+ representation, Fuentes-León is also interested in exploring issues of feminism and women's rights. In one conversation, Alicia's daughter sits with a group of men, discussing how Peru is the county with the third highest rate of rape in Latin America. The men argue with her about whether this is correct, or even important, when suddenly a goal is scored in the football game. Suddenly, all the men leave the conversation and the woman is left alone. Here, Fuentes-León shows the collision of two different forces in Peruvian culture: the rise of feminism and increased awareness of sexual assault against the traditional machismo and patriarchal values of Latin American culture.
Ultimately, in Las Mejores Familias, Javier Fuentes-León offers a multi-faceted social commentary through the lens of a telenovela, combining progressive ideals with an entertainment style deeply rooted in Latin American culture. The result is a dark comedy that is both enjoyable on the surface, but also makes room for deeper conversations about tangible societal issues.
•  •  •
---
Las Mejores Familias (The Best Families)—Peru/Colombia. Dialog in Spanish. Directed by Javier Fuentes-León. Running time 1hr 39 min. First released March 2021 (USA). Starring Tatiana Astengo, Gabriela Velásquez, Gracia Olayo, and Grapa Paoloa.
Las Mejores Familias screened at the 2021 Vancouver Latin American Film Festival.