Especially after a controversial New Yorker feature that then inspired a Werner Herzog film called Family Romance, LLC, the Japanese phenomenon of rental family services has enjoyed a fair amount of buzz in English-language discourse over the past few years. Thus, it's not surprising that a movie about rental families has landed at 2022's New York Asian Film Festival.
However, this film is not from Japan. Instead, it's the Hong Kong comedy-drama We Are Family, which stars noted actor Eric Tsang as its protagonist. The movie transplants the Japanese rent-a-family concept to Hong Kong, and probes what "family" really means. We Are Family proves a competent and entertaining tearjerker, though it slightly overstays its outcome with the overuse of plot twists in its latter portions.
Family Fakery Inc. 
We Are Family begins with an introduction to Chi Kwong (played by Eric Tsang), a bumbling middle-aged man who bums around as an extra on different films. Chi Kwong's overwrought performance as a grandfather in one production attracts the attention of Carlos—a young man who runs a company called WeFamily that rents out its staff as fake family members. The company caters to a multitude of clients: young couples who need to save face with in-laws, old ladies who want to feel like they have filial children, divorced husbands who want to feel married again, and so forth.  Carlos recruits Chi Kwong, who enthusiastically seizes the job opportunity.
The film then introduces us to the other members of WeFamily. There's single mother Catherine, who among other gigs acts as a wife to multiple lonely men in order to support her daughter Chi Ching (who also participates in certain WeFamily gigs). Chi Kwong's landlady Wei Fong suddenly gets roped into WeFamily as well, when a young woman named Karen comes across the pair bickering and realizes they would be a perfect fit as a set of fake parents to impress her prospective in-laws. This mission to create a plausible fake family for Karen becomes We Are Family's main driving force, and soon every member of the WeFamily cohort gets involved in some form.
Entertaining, but Excessive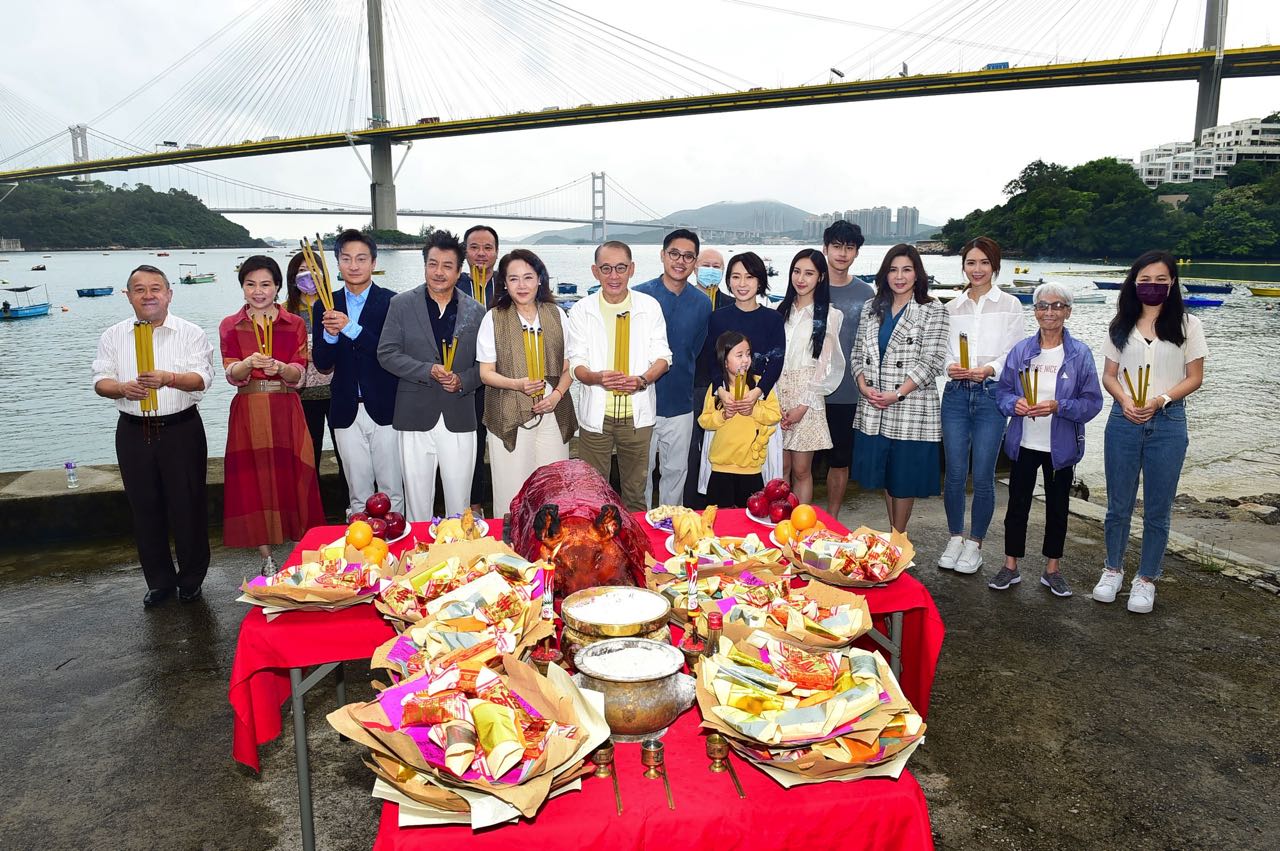 By toggling between the viewpoints of each of WeFamily's staff, We Are Family manages to provide a multifaceted view of the complexities of family, and the lies that family members sometimes feel obligated to live in order to bring happiness, find meaning, or fulfill external expectations. We see how family rentals can impact not only multiple dimensions (in-laws, parents, husband) of Karen's impending marriage, but also divorced individuals, senior citizens, bereaved children, and so forth. The film manages to highlight this impressive array of scenarios without getting too confusing, or boring.
Part of We Are Family's appeal, and also undoing, is its practice of weaving together different genres and injecting plot twists. At the start, We Are Family feels like a standard Hong Kong action-comedy, complete with police and car chases. However, the film soon reveals itself to be an emotional roller coaster, and it's a wild one at that. After building rapport between the audience and its characters with those initial comedic scenes, the film plunges into a series of twists, which range from tender to utterly tragic. This proves an effective tearjerking formula, but the film begins to overdo it. By the last thirty minutes, We Are Family has probably thrown out enough twists to help audiences feel a full range of emotions, but it keeps on going with even more, to the point that audiences might wonder "when is this movie going to end?"
Japanese Phenomenon, Hong Kong Setting?
Generally though, We Are Family proves a competent, and highly accessible, take on the rent-a-family phenomenon. However, it's worth noting that rental family agencies, at least in the way they're portrayed in the film (i.e. quite similar to the Japanese practice), don't actually exist in contemporary Hong Kong. We Are Family feels oddly denationalized, and probably could've been made in any other East Asian nation.
Perhaps that speaks to how many needs that the rent-a-family concept fulfills—saving face, combating loneliness—are universal across East Asia and beyond. After all, even if not exactly the same as Japan's rental families, fake wedding guests exist in countries like South Korea, and rental boyfriends/girlfriends for Lunar New Year are big business in Chinese-speaking countries. It would be interesting to explore why Japanese-style rent-a-families don't exist in the exact same way in other nations but, alas, that will need to wait for another film besides We Are Family.
---
We Are Family (Chinese: 出租家人)—Hong Kong. Dialog in Cantonese. Directed by Benny Lau. First released July 16, 2022 at the New York Asian Film Festival. Running time 1hr 40min. Starring Eric Tsang, Carlos Chan, Catherine Chau, Kelly Niu.
This article is part of Cinema Escapist's dedicated coverage of the 2022 New York Asian Film Festival.