A Light Never Goes Out is a spirited look into the craftsmen who build and maintain Hong Kong's iconic neon signs. Though the film's plot is somewhat boilerplate, it has beautiful cinematography, and demonstrates a genuine love for its subject.
The film's choice of subject likely dovetails with contemporary identity trends in Hong Kong, amidst recent sociopolitical developments. Although Hong Kong's neon signs are an iconic symbol, they are gradually being replaced by cheaper and easier-to-maintain LED lights. As a result, there are increasingly few craftsmen who have the skills to design and maintain neon lights in Hong Kong.However, there are some young people who have taken up the trade to preserve what they see as an integral part of Hong Kong culture and history, at a time when Hong Kong identity seems increasingly fraught with dire economic conditions and Chinese political influence.
A Light Never Goes Out aims to dramatize this phenomenon. The film follows Auntie Heung, the elderly wife of a master neon sign craftworker who recently passed away. Given her husband's death, Heung initially intends to shut down his studio.
However, her husband's apprentice Leo persuades her to try keeping the studio open. Leo claims that her husband's last wish was to see one of his iconic neon signs rebuilt. To do this, he wants Heung's help as he crowdfunds to keep the studio afloat, and preserve his master's craft.
Leo manages to win Heung's support, but there's another obstacle. Heung's emotionally distant daughter Rainbow takes a skeptical attitude towards her mother's sudden enthusiasm for preserving neon. Rainbow desires independence—with plans to marry and move to Australia—and worries about how her mother will carry on without her. She sees Leo as deluding her mother into an unproductive and destabilizing fantasy.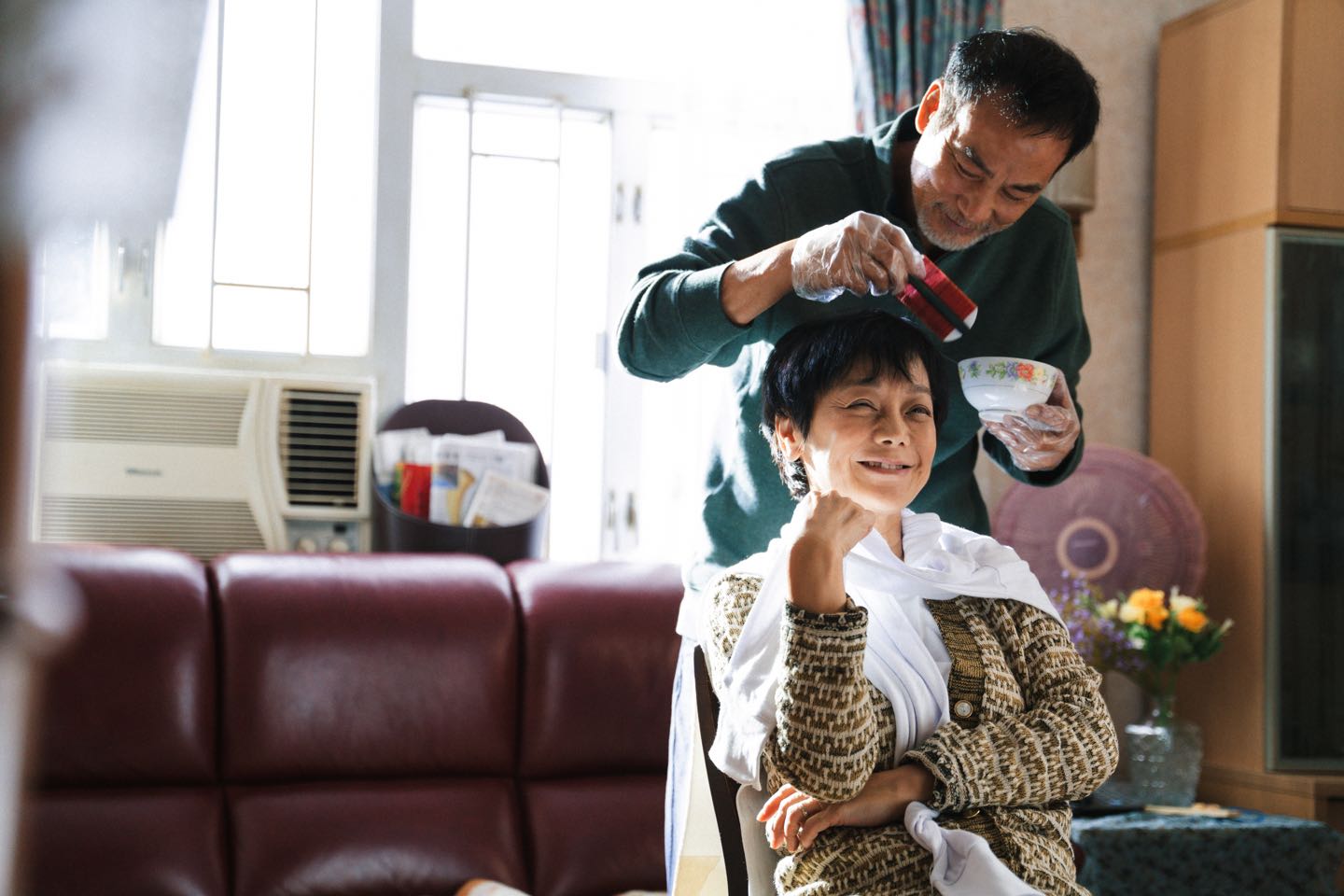 The character motivations of the protagonists of A Light Never Goes Out are a bit color-by-numbers, as the plot is more or less a way to put a frame story around exploring the craft of neon lights in Hong Kong. Nevertheless, the movie's cast compensates with capable acting, and their characters' motivations are still rather genuine reflections of contemporary hardships in Hong Kong. For instance, Leo originally planned on killing himself after his master's death, with no money to afford a home and few job opportunities. Rainbow's plans to move to Australia reflect how many Hongkongers have decided their best option is to emigrate.
A Light Never Goes Out still also does an admirable job at depicting the relationships between its characters. It frames Leo as a sort of foster son for Heung and her husband, given the couple lost their first child, a son. The film's later parts suggest Rainbow's coldness also comes from her mother, as Heung initially scorned her husband's attempts to keep a dying profession alive.
In general though, A Light Never Goes Out comes alive mostly through the passion of its filmmakers for their subject. The movie features many beautiful scenes of Hong Kong's neon lights. These scenes not only show the lights' variety and function, but also provide a glimpse for their manufacturing process. Whether intentional or not, the film also reveals the extent to which efforts to preserve Hong Kong's history run into recent, arbitrary laws. This comes through in scenes where Heung confronts police to defend her husband's signs, which authorities claim violate building ordinances.
While A Light Never Goes Out verges on the nostalgic with these explorations, it manages to avoid being too maudlin. Even if its characters and plot are not the most novel, the film stands out for its spirited nature, and may be worth a watch for those interested in Hong Kong's iconic neon lights.
•  •  •
---
A Light Never Goes Out (Chinese: 燈火闌珊)—Hong Kong. Dialog in Cantonese. Directed by Anastasia Tsang. First released October 25, 2022 at the Tokyo International Film Festival. Running time 1hr 40min. Starring Sylvia Chang, Simon Yam, Cecilia Choi. 
This article is part of Cinema Escapist's dedicated coverage of the 2022 Tokyo International Film Festival.
This article was also published in No Man Is An Island, an online publication focused on the connections between everyday life and politics. No Man Is An Island is brought to you by the team behind New Bloom Magazine.