What are the best African movies? There are many ways to address that question, but Cinema Escapist will give you the most comprehensive answer—by highlighting the top films from all 54 African countries.
While certain African nations (ex. Nigeria with Nollywood) have more prolific film industries than others, we believe there are cinematic gems from all around the continent. Thus, this list of the best African films contains one movie from each African country, including some you might not realize have cinematic output.
Even if you aren't an African cinema expert or hard-core cinephile, there's something for you here. This list of the top African movies stretches across cinematic classics and modern flicks, and covers film genres including action, war, drama, romance, and more. Unlike other African film lists, our list tries to only include feature-length narrative movies directed by Africans, set in Africa, and produced in Africa. If a movie doesn't meet that criteria, we'll call it out.
Without further ado, let's look at the best African movies, from all 54 African countries. We'll proceed in alphabetical order by country, from Algeria to Zimbabwe!
•  •  •
54. The Battle of Algiers (Algeria)
Year released: 1966 | Director: Gillo Pontecorvo
With no disrespect to the other 53 entries in this list, we start off with the strongest and most powerful film of them all: The Battle of Algiers. One of the greatest films ever made, this blistering thriller features a relentless score by Ennio Morricone and a smirking antagonist on the level of Hans Landa.
The Battle of Algiers has inspired countless filmmakers including Paul Greengrass, Kathryn Bigelow, and Quentin Tarantino; it represents the very best in African cinema. Our own Sharon Rwakatungu called it "not only a landmark of monumental filmmaking, but also a template for historical and political resonance." This is not just a classic of African cinema, but world cinema as well. This Algerian film is an essential watch.
53. Sambizanga (Angola)
Year released: 1973 | Director: Sarah Maldoror
One of the few entries on this list that's directed by a woman, Sarah Maldoror's feature-length debut Sambizanga is a blazing piece of political film. This shouldn't be surprising, given she worked as Gillo Pontecorvo's assistant on The Battle of Algiers.
With Sambizanga, the Russian-educated Maldoror made a radical work unlike anything that audiences had seen before. An adaptation of Angolan writer José Luandino Vieira's novella "A vida verdadeira de Domingos Xavier", the movie follows a woman tracking her political dissident husband as he is transferred from prison to prison, enduring horrendous hardships. Set in Angola but filmed in the Congo with a majority of non-professional actors, Sambizanga is a criminally under-seen trailblazer of a film, so seek it out where you can.
52. Divine Carcass (Benin)
Year released: 1988 | Director: Dominique Loreau
Another African movie directed by a woman, Dominique Loreau's genre-bending debut Divine Carcass tracks the various owners of a used Peugeot car.
A blend of fiction and non-fiction, this ambitious movie uses the framing device of the car to anchor its examination of what it means to be human, to be part of a community, and to have originated somewhere. Divine Carcass may not be the most structurally sound piece of storytelling, but it is a bold, distinctive, and surreal piece that has plenty to say about mythology, consumerism, and religion.
51. N!ai, The Story of a !Kung Woman (Botswana)
Year released: 1980 | Director: John Marshall
Crossing the border from Angola over to Botswana, this hour-long ethnographic documentary, produced and directed by American John Marshall for PBS, is still the best film produced in Botswana that tells a Botswanan story. The alternative for this list, The Gods Must Be Crazy, whilst still held as a cult classic by some, is a deeply problematic film and briefly features in N!ai, The Story of a !Kung Woman.
Marshall's documentary could be seen as "the Bostwanan Boyhood." It tracks Ju/'hoan woman N!ai over the course of 27 years, starting from her childhood and going until she is in her mid-thirties. The film tracks the increasing impact of the outside world on Ju/'hoan people, and how their lives change for the worse over time.
50. Yaaba (Burkina Faso)
Year released: 1989 | Director:  Idrissa Ouedraogo
Directed by the late, great Idrissa Ouedraogo, this simple, beautiful Burkinabe tale is about a young man who befriends an old woman that everyone else insults and ridicules.
When the boy's cousin falls ill, the despised old woman that he calls "Yaaba", or "grandmother", endeavors to cure him. Director Ouedraogo is a master of his craft, and this film was put forward as Burkina Faso's entry for the Academy Awards. Although unsuccessful in its Oscar bid, Yaaba stands as a charming, touching example of the kind of films being produced by Africa's master filmmakers
49. Gito, l'ingrat (Burundi)
Year released: 1993 | Director: Léonce Ngabo
With very few Burundian movies to choose for this list, Leonce Ngabo's debut Gito l'ingrat ("Gito the ungrateful") is also Burundi's first feature film.
This light-hearted comedy-drama centers on a young man who returns home after earning a diploma in France, only to be met with unemployment and get caught up in a love triangle. While Gito manages to make some satirical commentary about the upper class, it is one of the less essential films on this list—though interesting nonetheless.
48. Our Daughter (Cameroon)
Year: 1981 | Director: Daniel Kamwa
Another unsuccessful Academy Award submission, Daniel Kamwa's Cameroonian family comedy Our Daughter features a familiar trope—a member of the younger generation returning from abroad.
In Our Daughter, Charlotte comes back from Europe, having picked up the habits of that continent—including an unwillingness to support her family rather than have a life of her own. This does not go down well with Papa Mbarga, chief of the village and Charlotte's father.
Adapted from a radio play by Guillaume Oyono-Mbia, the film addresses familiar themes of the young versus the old, but is primarily focused on the father-daughter relationship. Like many of the films on this list, it is exceptionally hard to find in any form.
47. The Island of Contenda (Cape Verde)
Year released: 1996 | Director: Leão Lopes
The only feature-length narrative movie I could find from Cape Verde that was directed by a Cape Verdean filmmaker, The Island of Contenda is a drama that's adapted from a novel by Henrique Teixeira de Sousa.
Cape Verde has a more active cinematic culture than some of the other countries on this list; its first cinema opened in 1922, and it hosts two film festivals every year. Thus, it's surprising that Cape Verde hasn't produced more films. Nevertheless, with The Island of Contenda, director Leão Lopes creates an epic focusing on the transition of power, a society emerging from the past, and what people will do to their brothers to gain power during a time of opportunity.
46. Le silence de la forêt (Central African Republic)
Year released: 2003 | Director: Bassek Ba Kobhio
Making his feature-length directorial debut at the age of 50, Didier Ouenangare directs the first film to come out of the Central African Republic: Le silence de la forêt ("The silence of the forest"). Ironically, the movie initially couldn't find an audience at home, as the Central African Republic's only cinema was closed during its release.
What makes this film stand out that it addresses racism of Africans towards indigenous people, in this case, a pygmy tribe called the BaAka. Intellectual Gonaba returns home from abroad—a familiar trope with many of the films in this list—keen to incite change. Disillusioned with the country's unwillingness to reform as he wishes, he encounters a Pygmy tribe and attempts to help them, only to realize he is treating them as white European colonialists would have done.
One of the more innovative entries on this list, much like Adanggaman, the film dares to criticize its own audience. Worth watching for its performances, themes, and cinematography (by Pierre-Olivier Larrieu), this is one of the more readily available African movies to watch.
45. Abouna (Chad)
Year released: 2002 | Director: Mahamet-Saleh Haroun
Chad is not the most prolific African country in this list, but what films it has produced have been well-received. Directed by respected local filmmaker Mahamat-Saleh Haroun, Abouna (translates to "Our Father") follows two brothers whose lives are affected when they wake up to find that their father has abandoned them.
Lashing out at this change in circumstances drives their mother to despair, and the boys plan their escape from an oppressive life. A film focused primarily on the relationship between two brothers, Abouna evokes other classic coming-of-age movies like The 400 Blows.
A beautiful and simple film, Abouna is a refreshing change from the violent and impoverished image of Africa that international audiences often see. Instead, Abouna reminds us that, no matter where we're from, we all experience the anguish that comes from growing up.
44. The Grand Marriage (Comoros)
Year released: 2013 | Director: Faisal Al Otaibi
Comoros has few productions to its name, consisting of documentaries and a Swedish erotic film from 1971. I have chosen a documentary that doesn't involve the country's interactions with Europe, although it is directed by a Saudi Arabian filmmaker.
The Grand Marriage does, however, provide some fascinating insight into the island nation. Clocking in at around 50 minutes, it shows a tradition that is essential within Comoran society, a grandiose marriage ceremony that cements one's social status.
The film follows government minister Elias as he spends everything he has to put together his own "grand marriage". Whilst we learn nothing about Comoran methods of storytelling, or the thematic occupations of its creatives, this Al Jazeera production is interesting enough.
43. Viva Riva! (Democratic Republic of the Congo)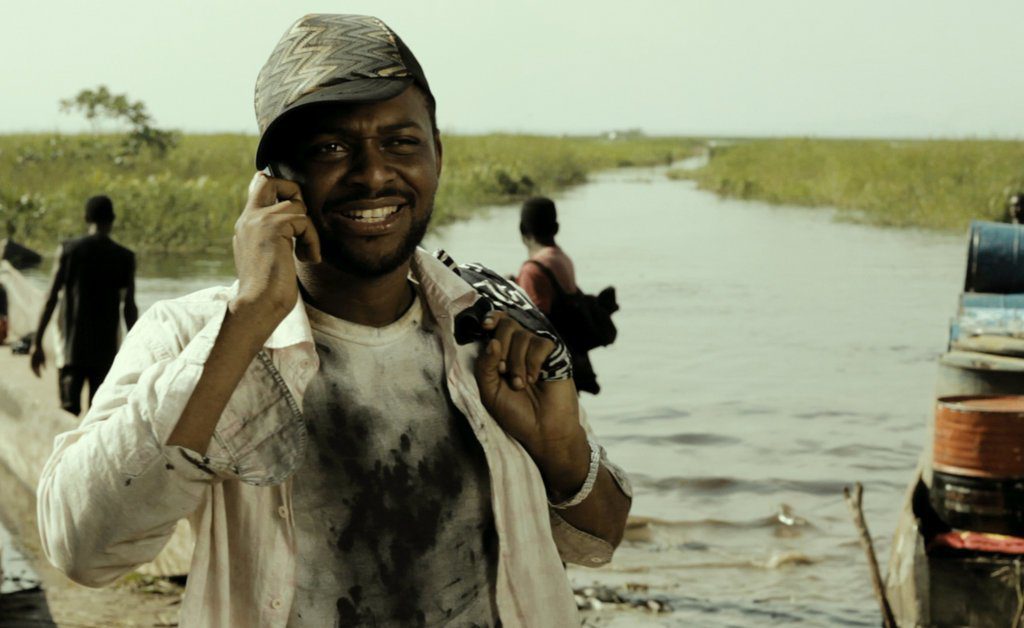 Year released: 2010 | Director: Djo Munga
Described by some as the Congolese equivalent to Goodfellas, Djo Munga's searing crime thriller Viva Riva! depicts the scramble for a stockpile of gasoline, valuable enough to make a fortune. In the process, our protagonist Riva becomes involved in a scheme that could end his life or change it forever.
A stylized genre flick that has some serious production value, Viva Riva! is one of the more accessible entries on this list; it's entertaining and insightful. We learn about the city of Kinshasa, and come to empathize with the central protagonist. A film that owes a debt to the likes of Guy Ritchie and Quentin Tarantino, Djo Munga's second feature is nonetheless a slick and distinctive piece of African filmmaking.
42. M'Pongo (Republic of the Congo)
Year released: 1982 | Director: Jean-Michel Tchissoukou
Yes, there are two Republics of Congo! This Congo (without the "Democratic"), however, is the less prolific of the two in terms of film production.
M'Pongo is one of the very few narrative dramas from the Republic of Congo. In this tale of traditional wrestling, director Jean-Michel Tchissoukou—one of Sarah Maldoror's assistants on Sambizanga—blends fiction and documentary. Through this lens of wrestling, M'Pongo tells a dramatic story about about generations and cultures clashing, as well as children falling in and out of love.
41. Adanggaman (Cote D'Ivoire)
Year released: 2000 | Director: Roger Gnoan M'Bala
My favorite film from Sub-Saharan Africa, Adanggaman highlights the hypocrisy of those in power, and the horrendous role certain Africans played in the Atlantic slave trade.
After escaping a relentless attack by the warriors of King Adanggaman, our protagonist Ossei embarks on a perilous journey. His objective: to rescue his family and the girl he loves, before the King can sell them to European slave traders.
Featuring incredible cinematography, Adanggaman offers a relentlessly bleak look into a side of Africa that no other film on this list will show you. The movie's opening shot is of a man getting muzzled; this image sets the tone for a powerful historical drama. I always recommend this criminally overlooked film to anyone who wants to discover the best of African cinema.
40. Sounds of Sand (Djibouti)
Year released: 2006 | Director: Marion Hänsel
Out of all the countries I've researched, Djibouti was perhaps the trickiest to find films from. As Djiboutian UNESCO official Ali Moussa Iye reminds us in an interview, Djibouti's cinematic culture died of fin the 1990s, and hasn't re-emerged since. Even though movies like Planet of the Apes (1968), Beau Travail (1999),  Submergence (2017) were shot in Djibouti, we couldn't find anything of note that truly qualifies as Djiboutian cinema.
The only non-documentary fare by Djiboutian filmmakers is The Great Moussa (1984) by Ahmed Dini, which tells the story of a con-man and a robber with dwarfism, and a local film called Burta Djinka, directed by G. Borg, in 1972. However, extensive research turned up no images or production details about those movies.
Thus, in lieu of a fully Djiboutian production, we've selected the French-Belgian co-production Sounds of Sand (Si le vent soulève les sables). Shot in Djibouti, the movie tells the story of a family trekking across the Horn of Africa in a perilous quest for water. As a film that shows off the Djiboutian landscape, and is focused on African characters, it'll do for Djibouti's entry on this list—for now.
39. Cairo Station (Egypt)
Year released: 1958 | Director: Youssef Chahine
Youssef Chahine's searing drama Cairo Station, with its gorgeous black-and-white cinematography, draws heavy inspiration from European cinematic movements like Italian neorealism. Indeed, it is reminiscent of Rome, Open City and The Battle of Algiers.
Cairo Station tells the story of a physically handicapped newspaper peddler, who becomes obsessed with the one woman who shows him some kindness. While its gender politics leave much to be desired, it remains a beautiful and urgent film.
While Cairo Station is nowhere near as timeless or innovative as the likes of Battle of Algiers, it is a handsome Arabic noir with political undertones. With careful staging and orchestration, Chahine clearly wanted to make a film that felt cinematic, even if not innovative.
The film also marks a transition in African filmmaking. While other African auteurs were keen to move past European filmmaking styles, Cairo Station embraced them. Thus, the film is very much a product of its time and well worth your attention, with the caveat that you'll want to consider its historical context.
Lear more about Cairo Station in our full-length review.
38. Where The Road Runs Out (Equatorial Guinea)
Year released: 2014 | Director: Rudolf Buitendach
Where the Road Runs Out is the only film we can find that's produced in Equatorial Guinea. Starring superstar Isaac de Bankolé (Black Panther, Casino Royale) and directed by British/South African filmmaker Rudolf Buitendach, this feel good romantic drama depicts a disillusioned academic who returns home to teach local children and find himself.
Honestly, Where the Road Runs Out doesn't help viewers learn about Equatorial Guinea's local culture or cinematic traditions. However, Netflix did pick the film up for distribution back in 2016… though as of press time it doesn't seem to be streamable anymore.
37. Milenu (Eritrea)
Year released: 2009 | Director: Isais Tsegai
Eritrea is another country that's difficult to cover from a cinematic perspective. Perhaps as a legacy of Italian colonial rule, Eritrea does have more theaters than other African countries but, alas, has only produced a handful of feature films.
One of these is Milenu, which is apparently based on a popular Eritrean story of a women who refuses to marry her brother, against her parents' wishes. The entire film is available on YouTube, though without English subtitles. However, it seems that Eritrea is slowly becoming more prolific in its film production—let's hope the country produces something that has crossover appeal in the near future.
36. Liyana (eSwatini/Swaziland)
Year released: 2017 | Director: Aaron and Amanda Kopp
Known as Swaziland until last year, eSwatini also doesn't make many movies… so its entry has to be a documentary and not a full narrative feature. This is far from a consolation though. Instead, Liyana is one of the most interesting movies you'll see from anywhere.
Half live-action documentary and half animated fiction, Liyana presents a new type of storytelling; it literally brings the imagination of children to life. In the film, we observe how five Swazi children create an epic saga about a girl named Liyana; that story then comes to life through stunning 3D animation.
Liyana is truly one of a kind. It's a special film that demonstrates the power of film, and shows the diversity of empowering stories available in Africa. To learn more about Liyana, read our interview with directors Aaron and Amanda Kopp.
35. Teza (Ethiopia)
Year released: 2008 | Director: Haile Gerima
Haile Gerima is a legendary Ethiopian filmmaker who was part of the "L.A. Rebellion" cinematic movement in the US. One of his most renowned titles is Teza, a movie that's epic not only for its story, but also for its journey to the screen.
Teza documents the story of a young man who returns from West Germany to Ethiopia, but wants to flee back West after discovering the horrors of Ethiopia's Marxist regime. The film took Gerima 14 years to make; at one point he had to suspend production for two years.
If you're interested in African cinema, or just good cinema in general, you should see at least one of Gerima's movies. Though many know him for his uneven time-traveling slavery drama Sankofa, I feel Teza is a better starting point. It's an affecting drama that garnered praise on the festival circuit; it's a masterpiece that elevates Gerima to the status of top African auteurs like Ousmane Sembene.
34. Dôlè  (Gabon)
Year released: 2000 | Director: Imunga Ivanga
Probably the most well-known Gabonese film is the biopic The Great White of Lambarene, in which Bassek Ba Kobhio (director of our Central African Republic entry The Silence of the Forest) examines the life of missionary Albert Schweitzer.
However, rather than choose another tale about European colonialists, we've picked Dôlè as the Gabon's top film.
In this coming-of-age crime drama, a young man conceives an ill-organized robbery of a local lottery vendor in order to buy medicine for his ailing mother. With shades of La Haine, City of God, and The 400 Blows, this charming and likable feature debut by Imunga Ivanga offers us a glimpse at contemporary Gabon. It's a shame that Ivanga hasn't directed a feature since 2006, as it's clear the continent needs more distinctive filmmakers like him to share intimate, relatable stories like Dôlè.
33. Welcome to the Smiling Coast: Living in the Gambian Ghetto (Gambia)
Year released: 2016 | Director: Bas Ackermann
Gambia is another country with very sparse movie output. There's supposedly a Gambian feature film called Couples Games, but I could find no information on it. 2016's Medan vi Levar might be another candidate, but the film is set in Sweden, not Gambia. Therefore, I'm recommending Welcome to the Smiling Cost: a slice-of-life documentary that explores the country's relationship with tourism.
Ultimately, Welcome to the Smiling Coast does a good job of showing the viewer life for those in Gambia. Director Bas Ackermann follows young Gambians as they find entrepreneurial ways to capitalize on the promise that outsiders can offer them; for example, they're often surrounded by older European women visiting as sex tourists.
Ackermann does all this with great respect; the documentary never ventures into "poverty porn" territory. In lieu of a feature narrative directed by a Gambian filmmaker, Ackermann's documentary makes a suitable replacement.
32. The Cursed Ones (Ghana)
 Year released: 2015 | Director: Maximilian Claussen and Nana Obiri-Yeboah
In The Cursed Ones, Nana Obiri-Yeboah and Maximilian Claussen offer a chilling atmospheric look at witchcraft accusation in West Africa, one that beats The Wicker Man. The film's haunting score and lush visuals, along with some fantastic performances, offer a confident and unique piece of African filmmaking.
Ghana is one of the more prolific cinematic cultures on the continent, and this recent effort is one of the strongest films produced in the country. We previously reviewed The Cursed Ones, praising its thematic occupations with a culture desperately trying to hold onto the past instead of fully embracing the future.
31. Dakan (Guinea)
Year released: 1997 | Director: Mohamed Camara
To boil Dakan down to a derivative phrase: it's Africa's Moonlight.
Dakan was the first sub-Saharan African film to explore homosexuality, a difficult subject to bring to the African screen—especially back in 1997. When the Guinean government discovered the themes Dakan wanted to cover, they withdrew financial support; angry local protestors also disrupted principal photography. Director Mohamed Camara ended up providing the majority of Dakan's funding, and produced a singular vision that depicts homosexuality as something that is natural and more common than people would like to think.
The film's structure actually has some similarities with Moonlight; it also depicts the resilient love of its two leads in an equally poetic, subtle, and touching way. With other African films like Wanuri Kahiu's Rafiki from Kenya, and John Tengrove's The Wound from South Africa recently covering similar LGBT subject matter, it cannot be forgotten what a landmark Dakan really was for African cinema.
30. Mortu Nega (Guinea-Bissau)
Year released: 1988 | Director: Flora Gomes
Mortu Nega is the debut film of one of Africa's best filmmakers, Flora Gomes. Amid Guinea-Bissau's war of independence, the movie's protagonist Diminga traverses the war-torn country to find her husband Sako, who is entrenched in the conflict.
Besides telling a love story, Director Gomes injects both mythology and quotidian existence into the film. The civil war serves more as a backdrop, and Mortu Nega focuses more attention on how Diminga and Sako rebuild their lives in its aftermath. At once haunting and touching, Mortu Nega is one of the strongest entries on this list.
29. Rafiki (Kenya)
Year released: 2018 | Director: Wanuri Kahiu
Directed by the most exciting filmmaker Kenya has produced, Wanuri Kahiu's latest movie is part of her "Afrobubblegum" movement—a bold attempt to create movies that move past the accepted image of Africa is war-torn and impoverished, instead showing the continent's lighter, human side. Rafiki has proved to be a crossover hit, receiving critical success amidst a storm of controversy in Kenya.
Director Kahiu successfully sued Keny'as government after its classification board banned the film "due to its homosexual theme and clear intent to promote lesbianism in Kenya contrary to the law". The film is not at all controversial; rather, it is a touching depiction of friendship between two women blossoming into love. Kahiu's successful legal action, however, demonstrates that things have changed since the release of Dakan (see earlier under Senegal). Rafiki is well worth a watch to see the kind of stories that new Africa filmmakers are able to bring to audiences.
Lear more about Rafiki in our full-length review.
28. The Forgotten Kingdom (Lesotho)
 Year released: 2013 | Director: Andrew Mudge
With The Forgotten Kingdom, it's hard to say how much American filmmaker Andrew Mudge created a film that is distinctive to Lesotho. The film treads familiar ground, as our lead character returns home from abroad and ends up reconnecting with his heritage and homeland.
While there are a few other feature-length films from Lesotho, but it is hard to find out much about them, which is why we've chosen The Forgotten Kingdom. Though it has an American director, the film fully utilizes Lesotho's breathtaking scenery and shows the potential of its location for future projects that, hopefully, will come from Basotho (the plural demonym for people in Lesotho) filmmakers.
27. Murder in the Cassava Patch (Liberia)
Year released: 2012 | Director: Yor-El Francis
Liberia has an interesting relationship with America, one that is deeply problematic and rooted in colonization. However, that doesn't translate to its cinematic canon.
Fittingly, our choice for Liberia's best movie is Murder in the Cassava Patch—which adapts a classic novella by Liberian writer Bai T. Moore. Set in postwar Liberia, this murder mystery uncovers what really happened to Tene, whose killing has been blamed on her lover, Gortokai.
It's refreshing to see a movie so inherently unique to its country and culture—a film that proudly declares it is "100% filmed in Liberia", based on a Liberian novel, with a Liberian cast and crew.
26. Lion of the Desert (Libya)
Year released: 1981 | Director: Moustapha Akkad
The story behind this Libyan historical epic is fascinating. Financed by then-dictator Muammar Gaddafi, Lion of the Desert had a $35 million budget and shared the same cinematographer and composer as Lawrence of Arabia— but made less than $2 million at the box office. However, great films aren't always revered in their time.
Directed by Syria's Moustapha Akkad, Lion of the Desert depicted resistance fighter Omar Mukhtar's struggle against Italy's conquest of Libya (Italy initially banned the film). The film is truly a throwback to elaborate epics like Cleopatra, Ben-Hur, and Lawrence of Arabia, with spectacular action sequences that show clear passion from Akkad and his crew. Whilst it is far from a perfect film, Lion of the Desert might be the most ambitious African film ever made.
25. Tabataba (Madagascar)
 Year released: 1988 | Director: Raymond Rajaonarivelo
Madagascar is separated from the rest of Africa by the Indian Ocean but, like many of its mainland counterparts, its cinema is limited and intriguing. Part of the official selection for the 1988 Cannes Film Festival, Tabataba tells the story of a small Malagasy village holding out against French colonialists during an ultimately unsuccessful 1947 independence uprising. Living in a figurative bubble "under siege", the film's characters wait for news from outside but hear nothing but rumors.
Following Madagascar's independence in 1960, a handful of students—including director Raymond Rajaonarivelo—were sent to France to study film. Acutely aware of the dichotomy between colonizer and colonized, Rajaonarivelo is very clear about who Tabataba's antagonists are: the villagers only speak Malagasy, and the colonialists only speak French. This is a proudly nationalist piece of filmmaking, sympathetic to the Malagasy insurgents.
24. The Last Fishing Boat (Malawi)
Year released: 2014 | Director: Charles Shemu Joyah
The Last Fishing Boat is another entry that depicts Africans trying to hold on to their ways of life in the face of modernization. In this drama by director Charles Shemu Joyah, the protagonist struggles to maintain his fishing business and marriage in the face of a burgeoning tourism industry.
Joyah is an established filmmaker who clearly has something to say about the effect of the outside world on Malawi, and is also passionate about developing the Malawian film industry to stand equal among some of its more prolific counterparts on the continent. At press time, Joyah has directed the only non-documentary films produced in Malawi—so the country has a while to go before it can move out of the shadow of its single auteur.
23. Yeelen (Mali)
 Year released: 1987 | Director: Souleymane Cissé
A hit at the 1987 Cannes Film Festival, Yeelen was directed by one of Africa's most renowned filmmakers, Souleymane Cissé. Set in 13th-century Mali, the film tells the story of Nianankoro, a young boy with magical powers. Nianankoro journeys across the Mali Empire to track down his uncle to aid him in the fight against his father (who is afraid that his son will kill him).
Yeelen is one of Africa's few fantasy films. It crafts a believable world, informed by African folklore and performed in the Bambara and Fula languages. Yeelen is so good that it's sad there aren't more African movies like it—ones that want to take the viewer away to a fantastical world that isn't occupied with social realism.
22. Waiting For Happiness (Mauritania)
Year released: 2002 | Director: Abderrahmane Sissako
Director Abderrahmane Sissako is, without a shadow of a doubt, the most accomplished and established African filmmaker working today. It's impossible to talk about Mauritanian cinema without mentioning Sissako.
Instead of selecting his renowned film Timbuktu, I've chosen Sissako's earlier drama Waiting For Happiness, a drama that focuses on the differences between Arab and African cultures on a day-to-day basis.
While the film is not particularly accessible in terms of plot or narration, it presents an authentic portrait of contemporary Mauritania. Our protagonist, the closest thing we have to a guide, wanders through the lives of others in a succession of vignettes; he expresses himself mostly in French and at times forgets his own Arabic dialect. Waiting for Happiness is a challenging piece of cinema, one that doesn't provide the audience with any easy answers. This comes as no surprise, given Sissako is the kind of filmmaker who forces you to engage with what is on screen and make up your own mind.
Waiting for Happiness is one of the entries on this list that could be labelled "arthouse" but, at a lean 91 minutes, it is well worth your time to see an auteur at work. Whenever Sissako produces a new film, Africa cinema experiences a huge gain.
21. The Cathedral (Mauritius)
 Year released: 2006 | Director: Harrikrisna Anenden
Mauritius is another country with very few feature films to its name. Rather than nominate Sugarcane Shadows, a hard-hitting drama about the closure of a sugar mill, the entry for this country is focused more on love and lyricism.
Harrikrisna Anenden's comedy-drama The Cathedral focuses on Lina, a young woman in the capital city of Port Louis.  When she meets a photographer enamored with her, her life changes dramatically. The film is available to watch on Kanopy, but we need to see more from Mauritius to learn what its cinematic identity and cultural occupations are.
20. Ali Zaoua: Prince of the Streets (Morocco)
 Year released: 2000 | Director: Nabil Ayouch
Playing out like a North African blend of La Haine and This Is England, Nabil Ayouch's crime drama Ali Zaoua: Prince of the Streets focuses on four friends in Casablanca who are terrified of the repercussions of abandoning a gang. Our characters are primarily homeless young men trying to scrape together a living, all victims of circumstance.
Ali Zaoua is a hard-hitting, heartbreaking movie that offers a drastically different take on the coming-of-age genre, anchored by powerful performances by the young actors. It is reminiscent of the early work of Ken Loach, but also crafts a distinctly Moroccan identity. Whilst it is almost 20 years old at this point, Ali Zaoua still captures an eloquently furious form of filmmaking that we need to see more of in a drastically changing Africa.
19. Terra Sonâmbula (Mozambique)
 Year released: 2008 | Director: Teresa Prata
Another intimate tale told against the backdrop of conflict, Terra Sonâmbula is director Teresa Patra's only film to date. The movie manages to find magic and hope amid Mozambique's civil war, showing how a young boy searches for his mother with the help of an old man and a diary.
This film, whilst depicting conflict that we've seen countless times throughout African cinema, manages to tell a different type of story and strike a different tone to what we've seen before. If you're looking for movies that find optimism instead of tragedy in African life , Terra Sonâmbula is the film for you.
18. Taste of Rain (Namibia)
 Year released: 2012 | Director: Richard Pakleppa
It's surprising that more films haven't been produced in Namibia's distinctively beautiful landscape. The romantic melodrama Taste of Rain makes a valiant attempt, and is the most original and well-directed native production that the country has produced to date.
Taste of Rain shows the budding romance of white farmer Rachel and water diviner Ray. As Rachel struggles to keep her farm alive when her husband abandons her during a relentless drought, Ray brings her the kind of passion and vitality she hasn't felt in years.
It is a shame that more Namibian films haven't been produced, but there is enough originality in Taste of Rain to show that the Namibian film industry has promise if the right filmmaker can capitalize on the landscape.
17. Akounak Tedalat Taha Tazoughai (Niger)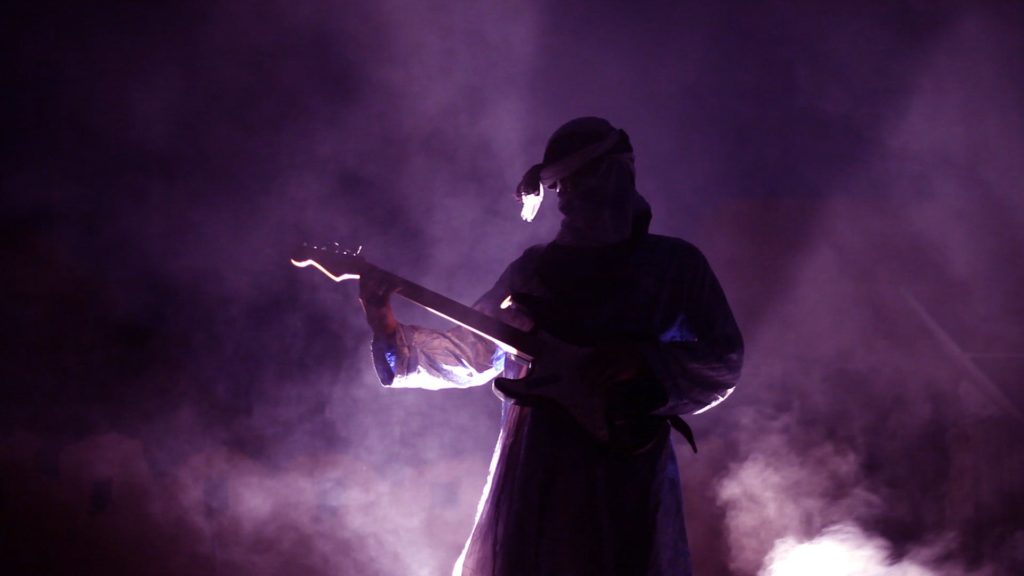 Year released: 2015 | Director: Christopher Kirkley
The most unique film on this list, Akounak Tedalat Taha Tazoughai is a Nigerien (not Nigerian) homage to Prince's 1984 rock drama Purple Rain. Fun fact: Niger's Tuareg language doesn't actually have a word for "purple", so the film's title literally translates as "rain the color of blue with a little red in it."
Akounak Tedalat Taha Tazoughai is the brainchild of American ethnomusicologist Christopher Kirkley, who also created a Nigerien acid western called Zerzura. Niger is fortunate to have Kirkley, and Akounak Tedalat Taha Tazoughai is one of most exciting entries on this list and one to make a priority on your watchlist; it makes me excited to see what will come from native Nigerien filmmakers in the future.
16. Ezra (Nigeria)
Year released: 2007 | Director: Newton I. Aduaka
I have purposely not chosen a Nollywood film here—the third largest film industry in the world is a culture unto itself. Instead, the harsh war movie Ezra covers a topic we've frequently see in African cinema—child soldiers dragged into war.
While child soldiers seem like an African trope, Ezra manages to create something horrific, effective, and powerful that feels different from what we've seen before. In the film, director Newton I. Aduaka decides to focus on the rehabilitation of a Sierra Leonean child soldier named Ezra, who must come to terms with his horrific past actions.
Considering the low opinion many have about Nigerian movies, Ezra is a brutal reminder to never underestimate a country's national cinema.
15. Grey Matter  (Rwanda)
Year released: 2011 | Director: Kivu Ruhorahoza
Grey Matter is a film that should have made more noise, because there is no African film like it. If David Lynch came to Rwanda and decided to make a film, the result would be a lot like this.
A meta commentary on the trials and tribulations of a filmmaker trying to create their masterpiece but being forced to compromise, Grey Matter first follows filmmaker Balthazar's creative destruction, and then depicts the movie he's been trying to make. Along the way, Grey Matter also provides distinctive commentary on Rwanda's 1994 genocide.
Director Kivu Ruhorahoza might be the most exciting and original filmmaker to come out of Africa this decade, and I hope he creates many more distinctively Rwandan movies beyond Grey Matter.
14. Sea and the Jungle (São Tomé and Príncipe)
Year released: 2005 | Director: Ângelo Torres
This island nation of São Tomé and Príncipe, like the Seychelles, suffers from not really having any kind of national cinema. Thus, we'll pick a documentary for its entry.
In Sea and the Jungle, director Ângelo Torres offers a look at the Angolare people of São Tomé, who are purportedly the descendants of Angolan slaves. The 50-minute documentary is not particularly cinematic, but Torres makes an admirable effort to create a film that shows us a world we've never seen on screen before.
Tropical island countries have the potential to create exciting new cinema, but what this documentary lacks in flair and innovation, it makes up for in engaging characters. Torres clearly cares about the subjects of his film, and it shows. Sea and the Jungle is worth watching as an ethnographic curiosity.
13. Black Girl (La Noire De…) (Senegal)
Year released: 1966 | Director: Ousmane Sembène
This is the film that started it all, and possibly the most well-known African movie. If you only watch one film on this list, make it Ousmane Sembène's debut Black Girl (La Noire De…). A bold film that exudes eloquent anger, Black Girl marked Sembène (often known as the "father of African cinema") as one of world cinema's most powerful voices, a status that he still holds today.
Black Girl tells the story of a young woman named Gomis Diouana who is tricked into domestic servitude by a smug French couple. As the movie progresses, we explore Gomis' increasing alienation and disillusionment. Black Girl is a great starting point for people trying to get into African cinema—it's short, sweet and to the point.
12. Bolot Feray (Seychelles)
Year released: 1995 | Director: Jean-Claude Matombe
The Seychelles are apparently a popular filming location, playing host to European erotic films, Bollywood movies, and even a Roman Polanski pirate movie. However, the only known Seychellois feature film is Bolot Feray, a comedy centered around a wedding. As it features the people, culture, and traditions of the Seychelles, Bolot Feray warrants inclusion on this list.
Of all the countries on this list, Seychelles is the one most in need of cinematic development—the country boasts one movie theater and no film industry to speak of. While there were promising steps forward when Africa Film Factory took an interest in the country's potential back in 2014, there has been no significant movement since then.
11. Paradise Island (Sierra Leone)
 Year released: 2009 | Director: Jimmy B.
Sierra Leone is another cinematically sparse country. Most options were documentaries that focus on war and poverty, but we managed to find Paradise Island—a romance featuring an ill-fated pairing of poor boy and rich girl with disapproving parents.
If you're interested, Paradise Island is easily watchable on YouTube. However, it's fair to say Sierra Leone's film industry has a long way to go—of all 54 countries, it's attracted the least international attention even as a filming location. While the country has produced filmmakers like Gaston Bart-Williams and Sorious Samura, it has yet to cultivate filmmakers who want to stay and tell Sierra Leonean stories. However, Paradise Island's director, Jimmy B, makes a good effort.
10. The Somali Dervish (Somalia)
Year released: 1983 | Director: Abdulkadir Ahmed Said and Said Salah
Somalia is another country with a frustrating scarcity of  cinematic information. In fact, considering the film selected for this list is set in the early 20th century, it's incredibly hard to validate whether the above image even comes from that film.
The only feature-length narrative film produced in the country, The Somali Dervish features the anti-colonial resistance movement of poet and militant Mohammed Abdullah Hassan. At 270 minutes, this appears to be a grandiose epic, but little information exists beyond that.
Regardless—I purposely avoided included any movies about pirates, be they fiction or non-fiction, in an attempt to recommend a movie that shows Somalia in a different light than what international audiences are used to.
9. Tsotsi (South Africa)
Year released: 2005 | Director: Gavin Hood
One of the most well-known films on this list, Tsotsi is one of only three African films to ever win a Foreign Language Film Oscar, and one of only ten to get nominated. It centers around the life of a youth named Tsotsi who, after a violent carjacking, discovers a baby that becomes a catalyst for his personal transformation.
South Africa is one of Africa's most cinematically prolific countries, producing everything from breathtaking sci-fi allegory District 9, to the blistering western Five Fingers for Marseilles, a movie we called "a brilliant examination of the whole new set of troubles that colonialism left in its collapse."
Tsotsi rises above the pack by depicting South African life in an especially masterful way. Without ever descending into saccharine schmaltz, it blends warts-and-all realism with a touch of magic to tell a fantastic story. Tsotsi not only has crossover appeal and high production quality, but is a great first taste for anyone interested in South African stories and cinema.
8. Jamila (South Sudan)
Year released: 2011 | Director: Daniel Danis
South Sudan only gained independence in 2011 and still experiences conflict. Yet, it has a stronger cinematic industry than many other countries on this list. Its capital city Juba has hosted a film festival for several years running and, even if production quality is still a challenge, enterprising South Sudanese have made a surprising number of movies.
Perhaps the publicized South Sudanese movie so far is Jamila, which also was the country's first truly local feature. In this drama, a young girl has an unexpected pregnancy that dashes her hopes and dreams of attending university. Given Nigerian filmmakers have started getting involved in South Sudan's burgeoning movie industry, we're expecting to see even more films to join Jamila soon.
7. Tajouj (Sudan)
Year released: 1977 | Director: Gadalla Gubara
Tajouj is a distinctive romance that is hard to find, but sounds like a wonderful addition to Africa's cinematic canon. Set a hundred years in the past, the film focuses on a man cast out of his village for expressing his love for the beautiful Tajouj through song, a forbidden practice. As he tries to find his way back into the community, he has to contend with a rival for Tajouj's affections.
Director Gadalla Gubara is one of the most fascinating but little-known figures in African cinema. An enterprising filmmaker, he had already been making movies in Sudan for 30 years before making Tajouj; he also set up the country's film movie studio. The Sudanese film industry is one that has a fascinating and little-reported history, and Gubara's feature is one of the most important pieces of the puzzle.
If, by some miracle, you can find a copy of the movie, it is worth checking out to find out more about a filmmaker (worthy of an article all to his own) and a country that deserve more attention.
6. Maangamizi: The Ancient One (Tanzania)
Year released: 2001 | Director: Martin Mhando and Ron Mulvihill
Another fantastical entry, Maangamizi: The Ancient One was produced by the late Jonathan Demme and co-directed by Martin Mhando, director of the Zanzibar International Film Festival. A film with clear ties to the US, Maangamizi tells the story of an African-American doctor who visits her boyfriend's home country. There, she encounters a woman who claims her hallucinations connect her to a mysterious spirit guide.
The film is Tanzania's only, but unfortunately unsuccessful, submission for the Academy Award for Best Foreign Language Film. A fascinating commentary of the clash between Western and African cultures and beliefs, the film is occupied with expressing many thoughts regarding identity and appropriation. As Tanzania's most notable production, Maangamizi is a thought-provoking indie piece backed by serious prestige; it's well worth a watch.
5. Ashakara (Togo)
Year released: 1991 | Director: Gérard Louvin
Ashakara is the rarest of things: a solid piece of African genre filmmaking. This political thriller centers around a Togolese doctor's efforts to prevent a multinational conglomerate from controlling the cure to a deadly virus, which a local homeopathist has discovered. Reminiscent of works from directors like Paul Greengrass and Steven Soderbergh, Ashakara is a bold piece of filmmaking that has the potential to crossover to wider audiences—it's a crying shame the film isn't better known.
If your movie tastes skew more towards popcorn entertainment than arthouse drama, Ashakara is a solid recommendation. Africa needs more movies like Ashakara, and we can only hope Togo's efforts to establish a new film school (ECRAN) and artistic residency program will help make that a reality.
4. Halfaouine: Boy of the Terraces (Tunisia)
 Year released: 1990 | Director: Férid Boughedir
Halfaouine is a tender and honest coming-of-age film about a boy named Noura, who's stuck between childhood and manhood. One one hand, Noura gets kicked out of the women's baths he used to go to with his mother. On the other, he cannot gain acceptance from the adult men in his life, who still think he's a child. Stuck in the middle with a raging libido and increasing curiosity, Noura remains unsure of his place in the world.
Director Férid Boughedir, a critic-turned-filmmaker like 400 Blows director Francois Truffaut, cast his nephew in the role of Noura and clearly has passion for creating this deeply personal tale. A touching and delicate observation of youth, Halfaouine also provides unique and intricate insight into the Halfaouine district of Tunisia's capital city, Tunis.
3. Who Killed Captain Alex? (Uganda)
 Year released: 2010 | Director: Issac Nabwana
What else but one of the most well-known and most beloved African films in the continent's history would be Uganda's entry on this list?
We claimed Who Killed Captain Alex? is the most important African film of the 21st century so far, but it may not seem like it upon initial viewing. While this ludicrous and over-the-top action-comedy makes very little sense (especially with its screaming "Video Joker" narration), it is wildly entertaining and will definitely leave you grinning from ear to ear.
Besides entertainment value, Captain Alex represents one of Africa's most wonderful cinematic success stories. Director Isaac Nabwana, who created the film as a labor of love with a ~US$200 budget, managed to harness Captain Alex's viral success and create an entire industry of genre filmmaking called Wakaliwood.
What Captain Alex lacks in finesse and profundity, it more than makes up for with well-choreographed action, excessive charm, and genuinely great humor. Though it may not be the most traditionally accepted introduction to African cinema, it's certainly the most fun—by far.
2. I Am Not A Witch (Zambia)
Year released: 2017 | Director: Rungano Nyoni
One of the more recent entries on the list, I Am Not A Witch offers a distinctive story that also made waves overseas. The film features a young girl named Shula, who is accused of witchcraft and taken on tour by an opportunistic civil servant who's keen to use her as a spectacle. In our review of I Am Not A Witch, we said that the film "challenges both characters and audiences to call out constant absurdities."
With this brilliant and heartbreaking satire of exploitation, apathy, and manipulation, director Rungano Nyoni cements herself alongside figures like Wanuri Kahiu (Rafiki) as a trailblazer of contemporary African filmmaking. Given Zambia's film industry is rather nascent, I Am Not A Witch helps put it on the map as perhaps the most exciting country for the future of African cinema.
1. Neria (Zimbabwe)
Year released: 1993 | Director: Godwin Mawuru
Although it is hard to confirm this, Neria is possibly the highest-grossing film in Zimbabwean history. Produced during a decade when there was more funding available for local productions, this adaptation of a story by novelist Tsitsi Dangarembga tells the story of Neria, whose life falls apart following the death of her husband. Things just get worse when Neria falls victim to her brother-in-law, who wants to exploit her situation and take everything from her.
A crowdpleaser featuring some great music by Oliver Mtukudzi, Neria may not be the strongest entry on this list, but it's one that represents the potential of  Zimbabwe's film industry—which is still very much active, if not as prolific as before.
•  •  •
Enjoy African film? Read more about how Martin Scorsese is helping to restore African cinematic classics, or learn more about the national cinemas of countries like Uganda and Burkina Faso.