Over the course of her career, Yeo Yann Yann appeared in a number of films showcasing stories from everyday people in Singapore. From her start in Singapore Dreaming, Yeo later won critical acclaim with her work in Ilo Ilo and Wet Season. 
Yeo recently starred in HBO's Invisible Stories, an anthology of six short films highlighting the lives of people who live in a Singaporean public housing estate. HBO recently released the series August 3rd in the US. 
In the first installment of Invisible Stories, Yeo portrays a single mother (Lian) who takes care of her autistic adult son Brian (Devin Pan). In a thirty minute emotional rollercoaster, we see Lian struggle to coax Brian from violent outbreaks and apologize to people in public for her son's behavior. Lian's motherly love for Brian is painfully juxtaposed with her daily struggles to take care of him as his autism worsens. 
Yeo sat down with Cinema Escapist for anl interview to talk about making Invisible Stories, and her career's next steps. 
Recharging and Draining an Emotional Battery
Three months before Invisible Stories began production, producer Ler Jiyuan called Yeo to gauge her interest. Yeo initially rejected the role, citing a need to rest as she had just finished filming Wet Season. 
"When I looked at the script, I knew it would be very emotionally and physically draining," Yeo said. "I was quite worried as I was very tired and drained from the last shoot." 
Fortunately, after a few months of rest, Yeo felt recharged enough to return to acting. 
"After a few months I felt like I'd recovered a bit, and that I would be able to pick up a very strong character again," Yeo said.  
Yeo had another motivation for accepting the role—she admires American actress Meryl Streep, who once said that she chooses characters who have a weak voice in the world, so that she can speak for them. Invisible Stories is filled with stories about people who have weak voices, from Lian and Brian to taxi drivers, migrant workers, and prostitutes. 
"This is one of the reasons why I eventually accepted Invisible Stories, even though I know it was going to make me emotionally and physically drained," Yeo said. "If my idol says that [it's important], I will bite my tongue and do it." 
Motherly Struggles
To prepare for the role, Yeo and the production team visited families of autistic children, and consulted a coach who taught autistic children in school. 
"My personal experience as a mother figure only started eight years ago," Yeo said. "There are definitely some bits of me in every character, but most of them are from research and observation." 
Yeo portrayed a number of motherly figures in her prior cinematic work as well. in Ilo Ilo, Yeo struggled through the 1997 Asian Financial Crisis as the mother of a delinquent child and, in Wet Season, Yeo took on a mother figure role for a high school student with absent parents. 
"I would love to get out of this motherly role for a while," Yeo said. "But there are so many good scripts about mothers that you can't really resist. The projects that come to me are these motherly roles. I still get offers for motherly roles: painful mother, happy mother."
While Yeo wanted to explore other kinds of roles, she acknowledged that there may not be so many diverse opportunities in Singapore. 
"In Singapore, the variety of the films and TV is not as wide as [elsewhere]," Yeo said. "I would love to see more options, and have the possibility of playing different types of roles, but anything is OK, as long as I love the script."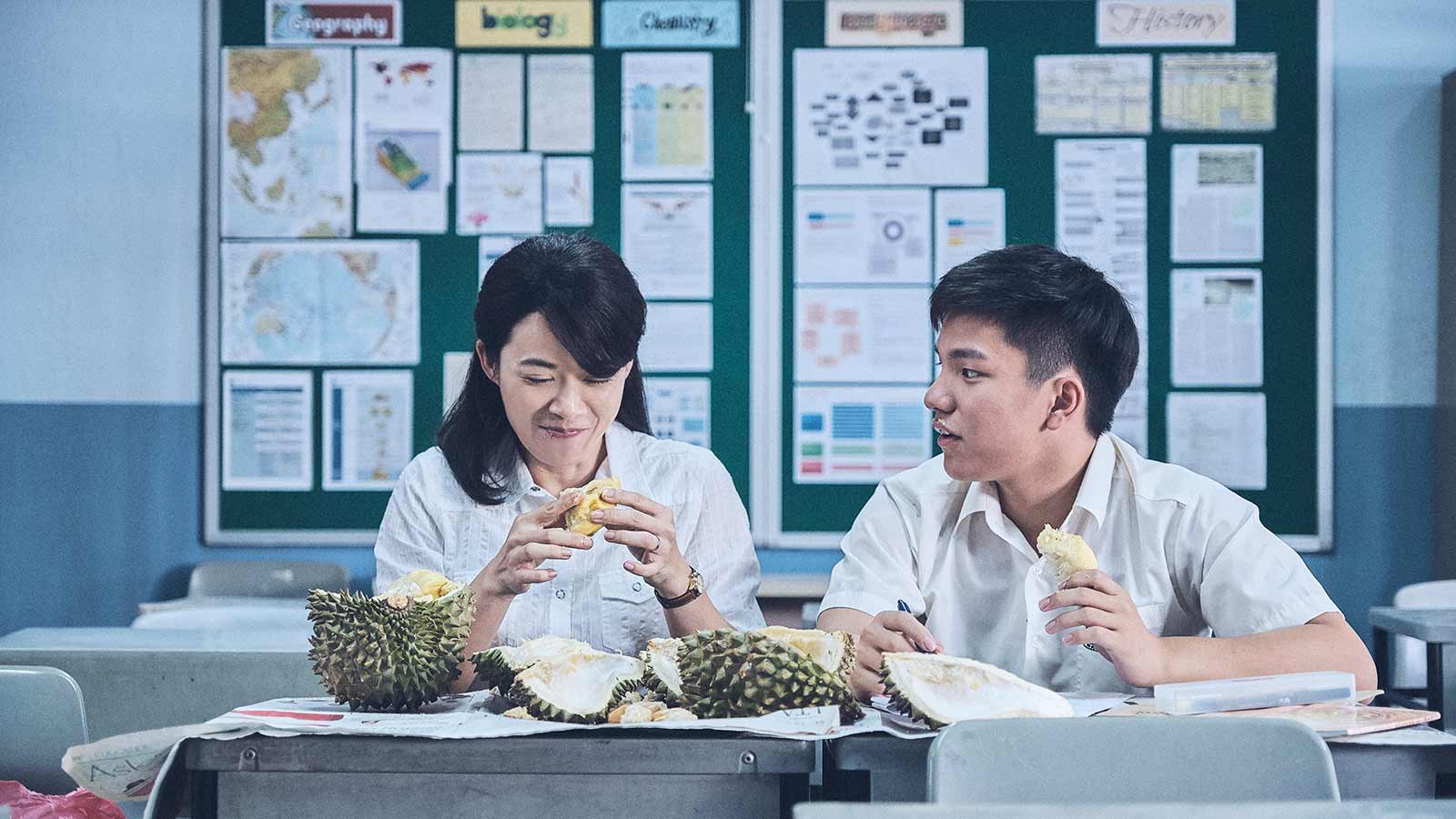 Singaporean Narratives
Invisible Stories is the latest installment in a series of media productions that portray the lives of Singaporeans. From Crazy Rich Asians to more local productions, popular media offers different perspectives on the daily lives of people who live in the city-state.
Yeo refuted that her films focused on the condition of the working class; instead, she said they talk more about the human condition. 
"We are all human beings with emotions, with highs and lows," Yeo said. "I wouldn't say the whole of Invisible Stories focuses on class. It tries to show the human condition…even if you take Invisible Stories out to any country, it can exist. It's not necessarily a Singapore story, but it's a story about the people that live in Singapore; you can call it a local story, but you can put it in any society."
The universality of films about daily life for people who live in urban environments resonates with Yeo. She hoped that the rise of online streaming platforms can give greater reach to Singaporean media.
"Because of the online platforms we are able to appear on different platforms and show the work that we did in Singapore to the world," Yeo said, adding that "[she didn't] think the human condition changes much in different cities." 
What's next?
Of course, COVID-19 impacted the entire entertainment industry, from closing movie theaters to stopping the filming of new productions. Yet, Yeo remains optimistic for a quick recovery.
"For now, everyone is having a hard time. I hope we can persevere through and when it's time to charge we can do it again," Yeo said. She also cheekily quipped that "it's a good time for everyone to reconsider whether they want to cast me as a mother again."
•  •  •
Invisible Stories is now available to view on HBO's streaming services in the US and Asia.