Before the cultural phenomenon Anita came along, Zero to Hero was the success story of the Hong Kong film industry last year. A biopic of Hong Kong's Paralympic sprinter and multi-medallist So Wa-wai, the film was released right during last year's Olympic craze and grossed almost HK$30 million, a highly encouraging number for a drama. The film was eventually selected by the industry to represent Hong Kong at the Oscars for Best International Feature.
Directed by Jimmy Wan, the film depicts the upbringing and struggles of So (Fung Ho-yeung, teen; Leung Chung-hang, adult), who was born with cerebral palsy. Seeing his talent for running, his mom (Sandra Ng) signs him up for the paralympic athletic team. At the young age of 14, So wins his first Paralympic gold medal at Atlanta 1996, but how to live off that success is the film's real question: with little government funding, So has to divert his career, which in turn affects his training for upcoming games. The film industry's selection of Zero to Hero is not surprising: the safe, boilerplate, and motivational-speech approach to the story is both commercial-friendly and people-pleasing. But it's far too melodramatic and muddled, especially in its structure, to make a meaningful statement about anything.
Melodramatic Excess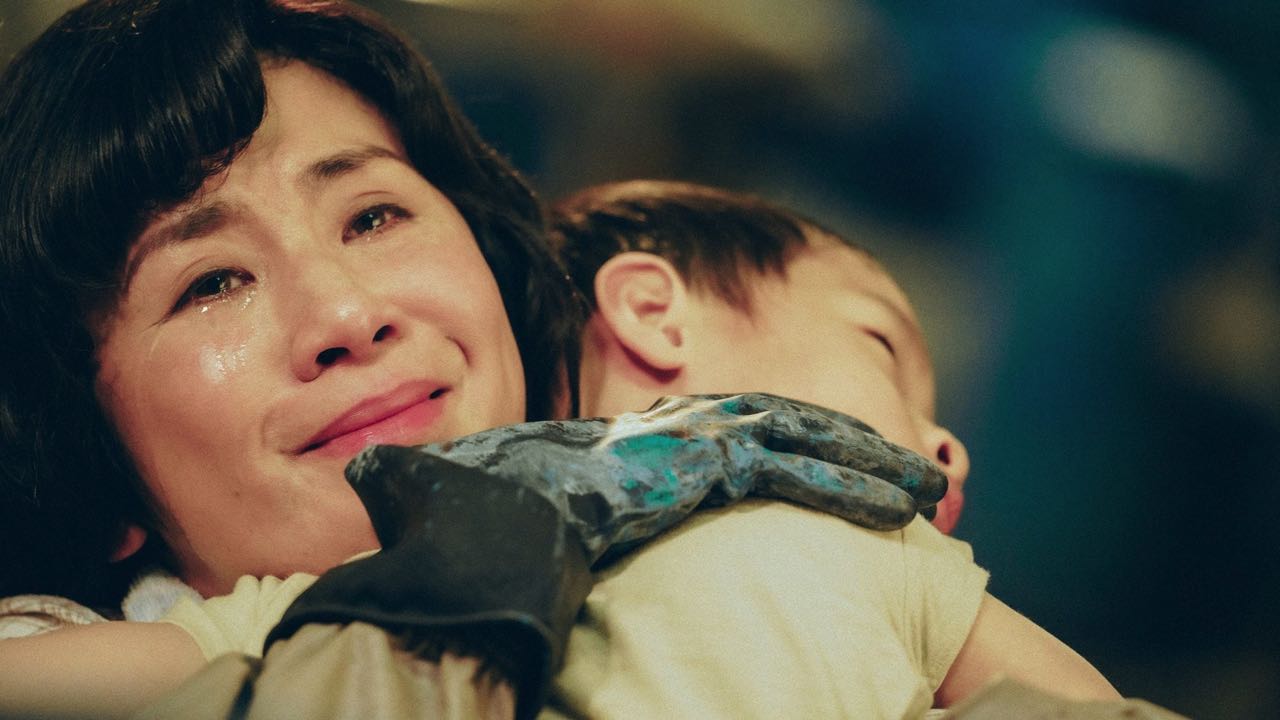 There is nothing inherently wrong with melodrama, despite the negative connotations some might associate with the genre. Masters of melodrama like Douglas Sirk are remembered fondly, and Hong Kong cinema, compared to other nations', has always had a penchant for melodrama, especially in its weepy scores and spoken feelings. Through slo-mo and music, Zero to Hero makes a direct appeal for the audience's emotions, and it works in segments like the first Olympic race and the training montages. But the film doesn't know when to stop; it abuses its melodramatic methods to the point of egregious excess. For example, the film is lathered with music for the majority of its runtime. Piano and strings mourn losses and tragedies, while an angelic children's choir joins in to sing the praises of victory. This totally over-the-top music keeps yelling at the audience when to cheer or cry, and ruins any enjoyment with its condescension.
Melodrama also afflicts the film's character design. Sandra Ng is an undeserved frontrunner for Best Actress at the Hong Kong Film Awards, but it's not the seasoned actress's fault; her entire character only consists of crying, shouting, and making inspirational soundbites. As for So, even though the filmmakers are brave enough to give him flaws in his biopic, the audience still leave the film without a comprehensive grasp of his personality. The basic problem with Zero to Hero is that its melodrama doesn't evolve or deepen, but merely stays at the level of a suffering contest; it's fine to blast at the maximum volume for the entire runtime, but because it remains superficial, it gets sickening, and the emotions don't touch. At its finish line, the film can barely hold itself together.
A Broken Plot
The first half of Zero to Hero is your standard training-to-victory sports film. The athletes struggle, they overcome, they win on the stage. It's a formula that works, especially when it's competently handled here. The problem is that it's only the first half of the film. Success came early for So; what do we do for the second half? The filmmakers are caught in their confusion; they shift to an actually richer and maturer plot, but the shifting is messy and not properly prepared.
The Hong Kong government gives disabled athletes only a tiny fraction of their subsidies to able-bodied athletes. As such, even the medallist So—who won not only in Atlanta, but also in Sydney, Athens, and Beijing—has to stay in public housing and work as a courier. In the meantime, a sports agent offers endorsement deals, but they are far and few between, and when they do appear, they affect So's training. Doesn't this sound like the plot of a great, complex sports drama? Where capitalism, prejudice, and power play intersect? Unfortunately, this second half is totally incompatible with the first half's simplistic road to success, and 45 minutes are far too few to explore and flesh out these themes. Wan is too greedy and attempts to include every part of So's life linearly. As such, the second half simply crashes into a web of disparate plotlines, even drags along a totally ignored romantic subplot, and at the end tries to reconcile everything awkwardly. The film's potential is there; it just desperately needs a second draft.
Saving Grace
Thankfully, a pair of performances anchor the film. In a flash of casting genius like Moonlight's, Wan managed to find three actors—particularly the teenage Fung and adult Leung—who seamlessly transition between different periods of So's life. There isn't a trace of performativity in their work, which is simply astounding among the current crop of Hong Kong young actors. Leung is getting deserved acclaim for his performance, but so riveting is Fung that the viewer actually misses him when the film cuts to its adult segment. The pair clearly worked together to ensure consistency in So's mannerisms. A biopic about a cerebral palsy patient absolutely cannot fail at its central performance. That Zero to Hero succeeds with such flying colors is both a massive relief and victory to Wan's directing.
The crew around them do adequately well. For a film with such heavy CGI work for the crowds in stadiums, it has a staggeringly low budget of US$3.8 million; the results are tolerable under the circumstances. One can even argue the film co-opts the artificiality for a dreamy, heightened aesthetic. The camera avoids flashiness and remains tasteful; its blandness might as well be understatement, which is quite a merit in today's mid-to-low-budget Hong Kong cinema. The performances by more experienced actors like Louis Cheung thankfully don't attempt anything. In general, the film avoids the embarrassing ostentatiousness of many of its peers.
Staying Put
Except for the sickly score, the film is largely presentable to a global audience with a taste for melodrama. Its acquisition by Netflix—very rare for fresh Hong Kong cinema—is not only a massive relief to the budget and sign to the industry, but also a testament to its basic quality and appeal. Its bifurcated structure is confused (not confusing), but Hong Kong cinema has never embraced the screenwriting bibles and well-oiled machine of Hollywood anyway, which has merit as well. The film makes sense as an industry favorite, but if the Hong Kong film industry wants to lift itself from its quagmire, it needs to embrace something more daring and challenging, such as Limbo, Drifting, and even The Way We Keep Dancing.
•  •  •
---
Zero to Hero (Chinese: 媽媽的神奇小子)—Hong Kong. Dialog in Cantonese and English. Directed by Jimmy Wan. First released July 17, 2021. Running time 1hr 42min. Starring Sandra Ng, Leung Chung-hang, Fung Ho-yeung, Louis Cheung.