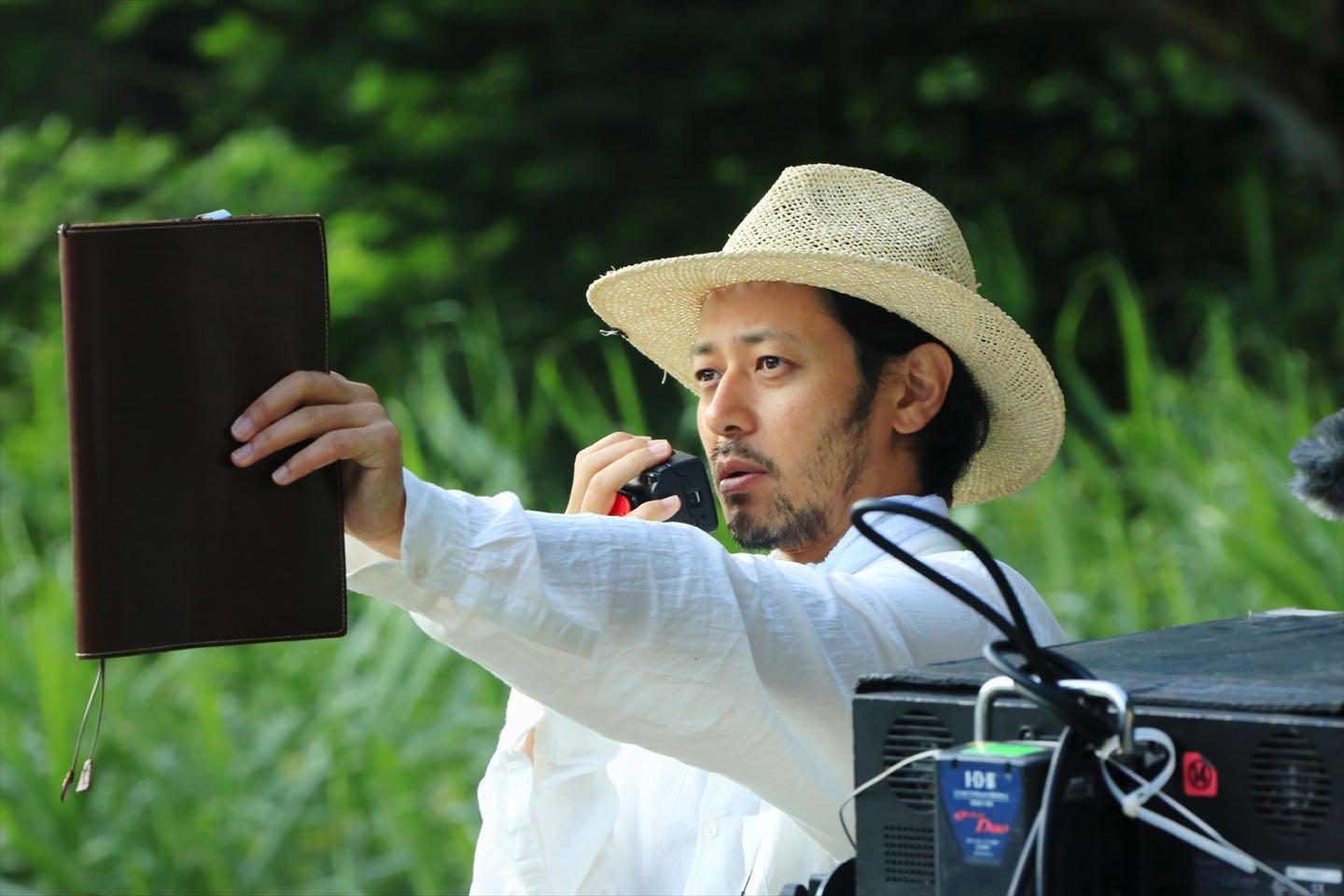 Joe Odagiri is a household name in Japan, having played prominent roles in numerous films and TV shows ever since beginning his acting career in 1999. With his feature directorial debut, They Say Nothing Stays the Same, he has embarked on a new chapter in his illustrious career.
Set in Meiji era Japan, the film tells the story of Toichi, an old Japanese-style boatman who diligently transports customers across the river everyday, while his customers are looking forward to the completion of a new bridge nearby. His predictable routine is disrupted when he rescues a mysterious young girl from the river one day and decides to look after her. Using the relationship between Toichi and the girl, beautiful scenery captured by esteemed cinematographer Christopher Doyle, and masterful symbolism, Odagiri depicts elements of life that are made obsolete by society's pursuit of modernization and convenience.
Cinema Escapist sat down with Joe Odagiri for an exclusive interview during the 2020 New York Asian Film Festival. We reflect on his experience of directing a feature film for the first time, working with a renowned and international film crew, and depicting the underlying theme of the film through unique storytelling and stunning visuals.
•  •  •
Having won Best Picture at the 56th Antalya Golden Orange Film Festival and the Golden Crow Pheasant award at the 24th International Film Festival of Kerala, while also premiering at the Venice International Film Festival, it's safe to say that this was a successful feature-length directorial debut for you. How do you feel about the reactions from international audiences, and did they surprise you?
Being invited to film festivals around the world was already a great privilege for me, so I was unbelievably honored to have received several awards.
Receiving those awards gave me a sense of accomplishment that I was able to give back to the cast and crew of They Say Nothing Stays the Same—who came along on this journey with a passion to create something different from the entertainment-centric films that dominate the Japanese film industry.
What was the most difficult aspect of directing a feature-length film?
I enjoy screenwriting, and the freedom to go beyond one's imagination to create stories. However, the process of translating the story onto the screen was challenging at times.
For example, it is easy to write down the phrase "the warm wind gently embraced them"—but the visualization process is not as straightforward.  How do you convey the warmth of the wind? How can you visualize a gentle embrace?.
There were many moments that I felt suffocated by the conflict between the screenwriter and filmmaker inside of me, but I couldn't turn my back against those challenges because I didn't want to compromise anything for this film.
What do you enjoy about acting and directing, respectively?
An actor's mission is to dive deep into a single character, and do one's best to make that character as intriguing and real as possible. In other words, actors are craftsmen of specific characters—or to put it in exaggerated terms, craftsmen of human beings. Acting is a rewarding profession that I can pour my passion into, on the belief that my own ideas and performance can elevate the film.
That being said, it's hard to deny that you are in a passive position as an actor, in the sense that you typically receive an offer for a role and then choose to accept or not.
In comparison, the enjoyable aspects of being a screenwriter and/or director are having the freedom to build your own theme and world, and being in the driver's seat for filmmaking.
From a perspective of monozukuri (Japanese word for craftsmanship), I think that screenwriters and directors have a larger platform to bring out their originality than actors do. However, the pressure of taking on full responsibility for the entire film as a screenwriter/director is immense.
The cast did a fantastic job in They Say Nothing Stays the Same, starting with Akira Emoto who played the main character Toichi. In a film that is not dialogue-heavy, what was the most important factor when making casting decisions?
Being an actor myself, I asked actors that I personally know and trust to participate in They Say Nothing Stays the Same.
There are several types of actors in the industry, but the cast for this film consists of actors who are not bound by the importance of the role or business-related matters. They are all sincere individuals that are dedicated to their craft. Popularity and revenue impact were never factors in the casting decisions.
You had a pretty international crew for this film, with Christopher Doyle playing a key role as director of photography and Tigran Hamasyan composing the soundtrack. Do you think that having non-Japanese perspectives on your team helped to capture the beauty of Japan in this film? 
From the time I wrote the screenplay, I'd always intended to bring in a non-Japanese director of photography. I believed that a foreign perspective was necessary to capture the beauty of Japan, because Japanese people might fail to capture beautiful scenery which they are used to seeing.
Chris was just fantastic. His personality, incredible talent, and love for filmmaking were all important elements of this film. We have great mutual respect, and had a wonderful time working together.
Tigran was incredible as well. Even though he is often touted as a genius jazz pianist, Tigran is extremely humble and kind, and shared our passion for this film. Tigran's music has no borders; I knew that his music would perfectly fit with our Japanese film because it can reach anyone's soul regardless of geography, race, language or culture.
Chris and Tigran were integral pieces for this film, as were all the cast and crew. Being an inexperienced director, I was only able to complete this film because of the entire team's support.
The film depicts Japanese landscapes as well as a Japanese-style boatman, and occurs during the Meiji era. What inspired you to create a film with those particular elements?
Deep down inside, I've always questioned modern capitalist society and felt that there was something wrong with both the way society is structured as well as my own way of life.
For instance, are we placing too much value on pursuing convenience and getting rid of "unuseful" things? Are we losing sight of what is truly important as a result of measuring everything by time and money?
I believed that setting They Say Nothing Stays the Same during the Meiji era was appropriate for depicting such a change in values, because the Meiji era was a transformational period that saw an influx of Western culture and capitalism to Japan.
As you effectively illustrated in They Say Nothing Stays the Same, many things disappear as society pursues convenient alternatives. If you could choose to prevent one thing from becoming obsolete, what would it be? 
This answer might be too serious, but I believe that you lose your humanity once you cease to be caring towards others.
No matter how ubiquitous artificial intelligence becomes in our society, I don't think artificial intelligence could ever replace certain human qualities such as "compassion," "kindness," and "love."
•  •  •
They Say Nothing Stays the Same screened at the 2020 New York Asian Film Festival.
Keisuke Takaya was born in Japan, and spent multiple years living in the Philippines, the US, and France. He has been based in Singapore since early 2020 and works in private equity. In his spare time, he enjoys traveling, discovering great food, playing board games, and watching films.